Custom Candy & Snacks
Create custom candies, mints, and savory snacks with your logo at rushIMPRINT. Great for promoting your business or celebrating a special occasion, we offer dozens of custom snacks for you to choose from. With savory snack mixes and sweet candies galore, we're sure that you'll find a treat that you'll love. Order your personalized candies today!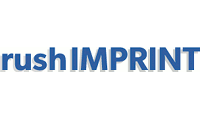 Loading...
Custom Snacks & Sweets of All Kinds

When you order custom treats from our website, you'll have several dozen options to choose from. For something sweet, we offer all kinds of different customizable candies, like jelly beans, gummy bears, hard candies, and lollipops. Alternatively, if you'd prefer to hand out a salty snack at your next event, you can also design custom chips, raisin nut bags, pretzels, and snack mixes.




Celebrations & Promotions

Creating custom candies and snacks has endless applications for businesses and private events. If your company is building a custom trade show booth, handing out branded sweets is a great way to get your name out there. Alternatively, if you're celebrating a wedding or family reunion, creating custom snacks with your names on them is a great way to feed a crowd.

Create Custom Mints

Personalized mints with logos are present at most businesses across the country. It's easy to leave a basket of custom mints near the reception desk as a little treat for everyone that comes in the door. This small gesture can help promote your brand, enhance the customer experience, and showcase your attention to detail. Choose from mint business cards, buttermints, peppermints, mint tins, and so many more. Create your custom mints for business today!




Collaborate with Our Team of Experts

Are you looking for something special ahead of a company event? Our team can help you choose branded merchandise to customize and ensure that your logo and company name fit perfectly on your gear. Over the years, rushIMPRINT has imprinted hundreds of logos onto custom candies and snacks, so we're happy to share our expertise. Design a product that you're excited to give away with rushIMPRINT.