Custom Phone Accessories
Everyone has a phone, so why not create a gift that everyone will love with custom phone accessories. rushIMPRINT offers items to keep your phone powered up, like power cables and wireless chargers, and items to help you personalize and accessorize, like phone cases and carrier pouches. Create custom cell phone accessories in bulk to increase brand loyalty, promote product launches, and connect with your customers.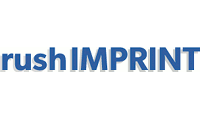 Loading...



Go Wireless with Charging Pads

We offer a combination of custom changing cords and custom charger pads without any cords. With this type of custom phone charger,  there's no need to keep track of connector cables for each brand of phone in the house. Place any mobile device on top of the pad and watch it instantly start powering up. 




Get Organized!

At rushIMPRINT, you can create custom phone cases, phone wallets, and other phone pouches to help keep your cell phone equipment in one place. By reducing the amount of equipment that they have laying around, recipients will be able to reduce clutter while putting more focus on your branded phone accessories. Custom phone stands and custom phone chargers get plenty of use too, and people love a functional gift.

 

Add Some Flair with a Custom Phone Case

Create your own custom phone case with your logo or any singular design. Find out if these custom phone cases will fit your own phone and the phone of your colleagues / clients before deciding on an order, as the brand exposure that they can provide is quite substantial. People are always on their phones, so onlookers will likely see the custom phone case, even just at a glance. Make sure your logo is easily distinguishable for the best effects!




Branding with rushIMPRINT

Creating custom branded merchandise alongside our team at rushIMPRINT will allow your company to spread its wings. We're conscious of how big of an impact merchandising can have for a small business, so we make it our responsibility to deliver high-quality products at a great price. Contact our team and we can help design a logo or help decide which products to have imprinted.