Custom-Printed Laundry Bags
Lots of companies give their customers branded junk. Things they don't need that are quickly thrown or given away and aren't worth the investment. Instead, give your clients something they actually use every day, like a mesh, non-woven or cotton laundry bag. It promises increased brand awareness when the client takes it to the laundromat where countless numbers of people will see your logo. Plus, a personalized laundry bag is a unique gift that fills a need the customer already has. Buy now from rushIMPRINT, and stand out in clients' minds for a long time to come!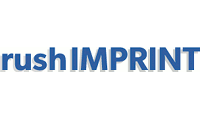 Loading...
Give Them The Whole Sweat Set

A high-quality cotton laundry bag is a great customer gift, and it goes even better when you pair it with a "sweat set" to inspire and motivate. Give them something to transport their sweaty clothes in with one of our sports duffels. And sweatshirts are a classic choice to promote your brand while working out! Any workout gear will go perfectly with custom printed laundry bags, and your clients will appreciate the thought you put into curating the set.

RushIMPRINT Works Hard For You

Whether you're getting a personalized laundry bag, something for the office, or anything in between, you won't go wrong getting it from rushIMPRINT. We're efficient, getting you art proofs and orders in a rush. We guarantee your satisfaction with our products and will refund or replace them if anything goes wrong. And if you have any questions or comments, always feel free to contact our excellent customer service team!