Custom Laundry Bags
Custom laundry bags are a unique marketing solution that offer a great level of utility. These personalized laundry bags are items that people will use frequently, which means your logo will be seen regularly. Not only are custom laundry bags a way to raise awareness about your brand, but they're also a thoughtful gift for both employees and clients. Try a different approach today, and order high-quality, custom-printed laundry bags with your brand logo.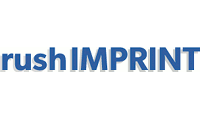 Loading...
Reward Employees With Personalized Laundry Bags

Start an employee rewards program, and put together a catalog of fun, branded items that employees will appreciate. Order personalized laundry bags, custom backpacks, custom sunglasses, personalized writing utensils or other fun ideas. Rewards programs boost morale and give employees motivation to earn unique items, like these custom-printed laundry bags.

The rushIMPRINT Advantage

At rushIMPRINT, we can make items like our custom laundry bags quickly. Our process includes artwork proofs before production, as well as the assistance of our expert design team. We guarantee your satisfaction with our products. If you have any questions or comments, always feel free to contact us! Our customer service team will be happy to help you. 
Laundry Bags FAQ
What type of custom laundry bag is best?
Each custom laundry bag type offers its own benefits. Our custom mesh laundry bags are great for washing delicates, while our non-woven and cotton options are better for transporting heavy loads of clothing.
Can you put custom mesh laundry bags in the washer?
Yes, you can put custom mesh laundry bags in the washer. These types of laundry bags are great for washing delicates, as they provide an extra layer of protection.
What is the average size of a custom laundry bag?
Our custom laundry bags range anywhere from 18" to 22" wide and 15.5" to 31" tall. All of our options can carry quite a few items of clothing.
Is there a minimum order on personalized laundry bags?
Yes, we do have minimum orders for our personalized laundry bags. Depending on the type of bag you select, minimums can start as low as 50 bags.
Can you dry clothes in a personalized laundry bag?
It's best to check the care instructions on the tag of the personalized laundry bag, but many bags can withstand heat from the dryer. We recommend tumble-drying dryer-safe custom laundry bags on low if you plan on drying clothes inside of them.
How much do custom laundry bags cost?
The cost of our custom laundry bags depends on the size of the order. Larger orders tend to cost less per unit, with our lowest-price option starting at just under $2 per unit with certain quantity requirements.