Branded Hospitality Items
Find all your hospitality promotional products at rushIMPRINT at affordable prices. We've got the best custom printed products, and we'll always get your order back to you fast so you never have to wait around.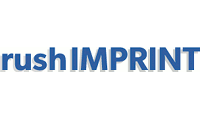 Loading...
Hotels/Resorts Promotional Products
Businesses in the hospitality industry require a large amount of promotional items for many purposes. High-quality branded items are a great way to spread the word about your business, boost your branding and improve your reputation. So find exactly what you need at rushIMPRINT today and take your branding to the next level.
All the Promotional Items Your Hospitality Business Needs
We've got a wide range of high-quality promotional items for you to choose from, including sunglasses printed with your company logo, beach balls that are perfect for vacations, frisbees for the beach, and a large selection of bags and pens of every style. Whether you want to promote your hotel by giving out branded products to your customers, or you want fun freebies to give away at your next marketing event, you will find it here today.
The Best Prices and the Fastest Service
We don't only offer the fastest service so you can get all your branded items without having to wait around. We also offer fantastic prices on all of our products. So you can enjoy high-quality, long-lasting items that your customers and clients will love, without having to blow your budget.
Get Your Promotional Items Here
Whether you want to promote your hospitality business at an event, or you want to hand out items to your customers when they visit, we've got what you need at rushIMPRINT. Here you will find high-quality items that will last a long time and continue to provide you with free publicity for your business for a long time to come. So find what you need today, and contact us if you have any questions.