Custom Business Bags
Functional and convenient, our custom business bags are a great gift for staff, customers and friends. Everywhere your customers or staff go, they'll be advertising your business and representing your brand. Add your company logo to our custom business bags, and start promoting today!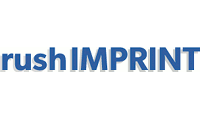 Loading...
Fantastic Personalized Bags for Business

Our personalized bags for business include durable, multi-functional bags that can carry a wide range of items, from large electronics to small writing tools and charging cables. These custom business bags are great for people on the go, as they can carry everything needed for company meetings, work out in the field or more!

 

Custom Company Bags for Employees

Are your employees constantly on the move, traveling between multiple locations for clients? Our custom company bags are great branding opportunities for outfitting your employees with a personalized bag for your business. Wherever they go, so does your logo. Beyond just drawing attention, custom company bags help solidify a clean-cut, professional look for your staff, which tells potential clients that you're dedicated to doing a job well done.

Custom Business Bags Make Great Client Gifts

Show your appreciation for your best clients with one of our custom business bags! These bags offer great utility, which means it'll be a corporate gift that your clients will use over and over again. For that extra special touch, fill up your custom business bag with promotional technology items like chargers and power banks. 

 

Your Satisfaction is Our Goal

At rushIMPRINT, we offer incredibly fast turnaround times on promotional items like custom business bags. Whatever you need, our dedicated experts and customer service members are here to assist you with your marketing and branding solutions. Simply contact us, and let us know how we can make this year the best yet!

 
Business Bags FAQ
How do you make custom business bags?
Ready to make your own personalized bag for business? We make the process simple. Select your style, set a color and quantity, enter your zip code, and either upload your logo or use our design tool to create one! Once you complete your order, we'll get to work.
Can custom business bags fit a laptop?
Definitely. We have plenty of custom business bags that can fit many different sizes of laptops. Plenty of our custom business bags are designed with laptop storage in mind, too! See our custom laptop bags.
Is there a minimum order for custom business bags?
Yes, we do have a minimum order number for our custom business bags. Minimums vary on the style selected, but our lowest options start at 12 custom business bags per order.
What sizes of custom business bags do you offer?
Though we do have a couple of laptop briefcases that run smaller, most of our custom business bags are 13.5" to 19" wide and 11" to 14" tall. All custom business bags label their dimensions for easier selection.
What is the imprint area on custom business bags?
This depends on the size and style of custom business bag chosen. However, most of our options offer an imprint area on the front flap of the bag. Details should be listed on the product description.
How much do custom business bags cost?
When ordered in large enough quantities, we can offer quite a few different varieties of custom business bags for under $10 per bag. When searching for a style, you can use our navigation tool to shop by lowest price.