Custom Headphones & Speakers
Custom speakers, headphones and other bluetooth audio devices are available at rushIMPRINT. With custom audio devices, you can listen to music while showing off your brand or give your associates a gift that they'll use over and over again. Choose from dozens of featured designs from tech brands that you know and love. Create custom Skullcandy headphones and Anker speakers in a matter of minutes.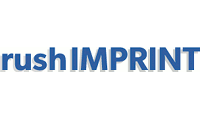 Loading...
Functional Corporate Gifts

Everyone listens to music, podcasts, or videos at some point in their day. You can capitalize on this demand by creating custom earphones or headphones. When you distribute a product with your logo on it to employees and customers alike, they'll be grateful for the gift, and will likely show off your brand to others whenever they wear the custom bluetooth headphones in public.




Personal and Public Audio

rushIMPRINT's audio and music devices include custom headphones for a single listener and custom speakers for group gatherings. By offering both types of audio devices, you'll be able to promote your brand while someone is in transit by themselves and at various group scenarios, such as outdoor gatherings, picnics, parties, and travel.

 

Wireless Listening

Custom wireless earbuds and custom wireless speakers are especially popular these days for their ease of use. Custom bluetooth headphones are less cumbersome than wired variants and allow you to walk around without being tied up by a cord. Similarly, branded bluetooth speakers are portable and easy to move around, allowing you to place the speakers wherever you want without worrying about cable management.




Fast Shipping with rushIMPRINT

If you're in a rush for branded merchandise in bulk, contact rushIMPRINT. For some of our products, our turnaround time is as little as 1 to 3 business days. You can order a few pairs of custom headphones or hundreds of bluetooth speakers for all of your loved ones, we'll have you covered no matter what. If you need your order even quicker, let us know and we can work together to find a solution that works for everyone.