Email Us
info@rushimprint.com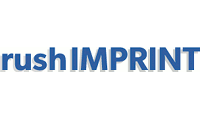 Loading...
Water Bottles
Custom Personalized Water Bottles
Custom water bottles are both functional and useful they're great for everyday use that works as a billboard for your business. Given away at school field days, as a tradeshow giveaway or at sporting events ranging from the smallest to the largest of athletes, promotional water bottles are a refreshing reminder and keep your business logo in front of current and future customers.
Offered in a wide range of design options, water bottles are reasonably priced and give wonderful exposure for your business. Starting at just $1.13 each for the most basic of promotional water bottles on up to our premier Nook Active Sport Bottle and water bottles made of aluminum for ease of cleaning and durability, custom water bottles offer a range of styles to fit the most discriminating of tastes. Easy to design and order, there is simply no limit to the many ways these water bottles can be used to work a major advertisement for your business. They are easy to carry and are sure to be a favorite addition to anyone's day and work to keep your company in the minds of your customers and clients.
One important advantage to customizing water bottles is because they're so great in almost any environment. They're good for the office, as well as on the trail or on the field. Because they fit so well into so many environments water bottles are a safe choice for almost any occasion.
With the current focus on fitness and fun, from the sports enthusiast to a casual day at the park to a busy office environment, these custom water bottles are sure to quench your thirst for great promotion of your business!