Email Us
info@rushimprint.com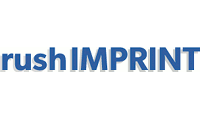 Loading...
>

>
Custom Personalized Water Bottles
Our are popular with companies and organizations of all sizes. And that's no surprise - small, portable, easy to use logo products, and with an extensive range of potential use scenarios, personalized water bottles provide your organization with a fantastic opportunity to boost your visibility and spread your brand message.
Personalized Water Bottles with Your Company's Logo
Why Choose a Custom Water Bottle?
Promotional water bottles
come with a long list of benefits for your organization. Customized water bottles are small and portable, meaning your customers and future customers will carry them to the gym, on the bus, and on vacation, providing visibility for your brand. They are also super tough and designed to last, as well as being a highly effective way to associate your brand with health and fitness. And because they are designed to be used over and over again, there is no need for users to keep buying bottled water, which is ideal if you want to promote an eco-friendly message.
To top it off, personalized bottles are reasonably priced for promotional products.
So if you're looking for a high-quality customized product that will last - without breaking the bank - these are ideal.
Custom Water Bottles Have Multiple Uses
Personalized bottles are a fantastic option for promoting gyms, sports centers, clubs, and health centers. But their usage goes beyond the obvious. They are also ideal for people going on vacation, helping to spread your brand message further. They can be used by hikers or people doing any activity. Or they could be a great idea for office workers for use on their commute or when hitting the gym after work. You could even give customized bottles out at school field days or athletic events. Or simply hand them out at your next trade show stand to provide visitors with an item they will get plenty of use out of.
Extensive Range of Styles and Designs
As you can see, we have bottles of all sizes, shapes, and colors. Whatever your brand colors, whatever your style, you'll find a bottle to match. Our cheap
custom water bottles
start at just $0.73 each for a basic promotional bottle, but we offer the full spectrum. Looking for something more upmarket? The premier Nook Active Sport Bottle is for you. We have plastic
water bottles
as well as aluminum bottles for a more premium feel. In short, we've got something for everyone.
Why Choose rushIMPRINT for Your Promotional Water Bottles?
At rushIMPRINT, we offer a range of print options and we make it incredibly easy to order your custom water bottles. Plus, we provide a 100% free art service and a Price Match Guarantee so you always get it at the best price here.
Order Your Personalized Water Bottles Today
Browse through our personalized water bottles here today. As soon as you find the right one for your business, book your order and we will
get your custom bottles back to you in no time.