Custom S'mores Kits
There's nothing sweeter than a s'mores gift! Customize your own s'mores kit at rushIMPRINT. We offer several styles and sizes of s'mores gift boxes that feature everything you'll need to make the perfect campfire dessert (aside from the campfire). Whether you're sending them to clients, employees, or family friends, you can order your tasty s'mores kits in bulk on our website today.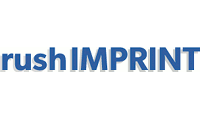 Loading...
Custom S'mores for Everyone!

Not sure who to send your custom s'mores kits to? Business owners can send boxes of s'mores to clients for a holiday surprise. This will show that you really care about your relationship. You can also send boxes of s'mores to your friends and family for a surprise seasonal gift. Whomever you gift a personalized s'mores kit to, they'll surely appreciate the sentiment as a friend or a professional colleague.




Chocolate, Graham Crackers & Marshmallows

All of our custom s'mores kits will have everything you'll need to create your favorite campfire dessert (aside from the campfire). Each of our s'mores gift boxes will come with chocolate, marshmallows and graham crackers, but you can learn more about the brands of these products in the description of the kit. Each product page will also show exactly how many crackers, marshmallows, and chocolate bars are included.

 

Other Treats to Personalize

Everybody loves s'mores, but if you'd like to give away different types of gift baskets to your work associates, you can also find other types of promotional food on our website. We offer dozens of promotional gift baskets with all kinds of snacks and candies, like caramel corn, chocolate covered pretzels, cookies, and peanuts.




Memorable Products for a Memorable Brand

Make your next holiday gift or corporate event one to be remembered with custom s'mores kits. By sending s'mores kits or other corporate gifts, you show that you value their business partnership, which can help build and strengthen long-lasting relationships. It also shows that your company is willing to go the extra mile to create a positive experience for your clients.