Health And Wellness Promotional Items
You regularly look out for new clients and your employees. But they'll love it when you look out for their well-being, too. We have everything from face masks to lip balm. No matter what you get, these gifts will keep anybody healthy and remind them of your brand. Shop our collection of wellness promotional items and keep your team healthy today!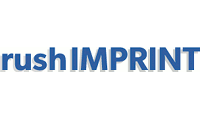 Loading...
Complete Care Package

Health and wellness promotional items are great for showing business partners that you care about them. Round out the package and give them something truly memorable by adding a few more items too.

Take advantage of our listings for everything from fitness kits to beauty products. If you're more focused on wellness promotional items for the soul, send them something to help them feel good, like chocolates and candies or alcoholic glassware. No matter what your clients or employees want, you can find exactly the right products for them at rushIMPRINT.

rushIMPRINT Has You Covered

We may not be the only option for wellness promotional items, but we are by far the best. That's because we offer free art prints within hours of placing your order. We can turn around most orders in 1-3 days. We have a satisfaction guarantee. And we have an unbeatable customer service team.

That's why we've earned an average 4.8-star rating on Trustpilot with over 200 reviews. We do whatever needs to be done to make sure you're happy with entrusting your branding to us.

If you have any questions, don't hesitate to reach out and contact us. We'll be happy to help in any way we can.