Custom Sweatshirts
Custom sweatshirts are great gifts to give to both employees and customers that want to show off your brand. Our selection of branded sweatshirts for men and women are promotional items that employees and clients alike will want to wear anytime, spreading your brand and their comfy joy wherever they go. Buy branded sweatshirts today and make everyone happy!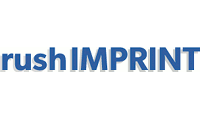 Loading...
Sweet Personalized Sweatshirts

Custom sweatshirts with your logo will make great gifts throughout the entire year for any sort of party or special event. RushIMPRINT offers personalized sweatshirts of all kinds, from hoodies to full zips, so you'll have plenty of options to match your company's style.

Round out your branded clothing offerings by also getting your logo on t-shirts, hats, and sunglasses! It'll be the perfect set for summer or winter by keeping everybody looking cool and feeling warm.

The Branding Pros




At rushIMPRINT, we genuinely care about getting your promotions done right. That's why we guarantee your satisfaction with all of our products. If you open the box and your order isn't how you approved it, we'll work with you to fix your order. Just contact us! Our customer service team is so good, we've earned an excellent rating on Trustpilot after culminating hundreds of reviews.

Our team at rushIMPRINT will be happy to send you art proofs within a few hours, match the prices of our competitors, and turn around the order in a few days.