Custom Housewares
Decorate your kitchen with custom housewares featuring your own logo or design. Our team has prepared a list of custom kitchen accessories that are great for brands that focus on cooking and food. rushIMPRINT has a selection of custom kitchen tools, containers, and assorted accessories that will come in handy at any kitchen setting. Create an order of promotional kitchen products on our website today.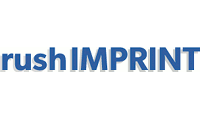 Loading...
Custom Kitchen Tools for Every Meal

We pride ourselves on the wide range of promotional kitchen accessories available on our website. Mixing spoons, whisks, knives, measuring spoons, measuring cups, basting brushes, spatulas, and strainers are just a few of the items that you can customize with colors and logos. Many of these custom kitchen accessories are built to last, meaning that users may associate your brand with those positive qualities.




Frequent Use Boosts Your Brand

One of the main benefits of distributing promotional kitchen items is how often they're used. Unlike some promotional items that are only used once and thrown away, kitchen tools are extremely practical and are sometimes used daily. Placing your logo on these items ensures that your brand is regularly seen by individuals, reinforcing brand awareness.

 

Reward Employees With Custom Housewares

Show your appreciation by putting together a list of branded items that employees can earn after reaching milestones. Offer custom kitchen tools alongside branded t-shirts, custom water bottles, and other fun gifts. A rewards program can improve company morale and encourage your team to work hard during a busy season.




Order in Bulk at rushIMPRINT

One of the benefits of ordering custom kitchen accessories at rushIMPRINT is that we specialize in bulk orders. For just about every product on our website, you can order dozens, hundreds, or potentially thousands of the same product, and we'll be able to fulfill it. Take a look at our quantity slider to see how ordering more of the same product will reduce the total cost per item.