Custom Lanyards & Badge Holders
Keep your keys, IDs and badges at an arm's length with the help of rushIMPRINT's selection of custom lanyards, badge reels, and badge holders. When you provide your clients and employees with personalized lanyards, badge holders, or other custom office supplies, they'll be showing off your brand wherever they go. Your personalized lanyard order comes with the ability to choose different attachments (swivel j-hook, swivel bulldog clip, or keyring) and add optional custom badge reels, breakways, or badge holders.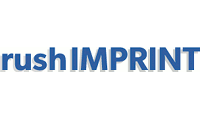 Loading...
Lanyards Personalized Your Way

rushIMPRINT offers a wide selection of custom lanyards and badge holders, featuring a variety of colors, sizes, and materials. Some of our designs include phone-holding lanyards, wallet lanyards, and even lanyards that double as charging cables. These unique custom lanyard designs, such as the charging cable lanyard, can create long-lasting brand association with their everyday utility. Our team has a robust collection of custom lanyards, and you'll certainly find the style that you're looking for.

 

Lasting Impressions from Custom Lanyards

Personalized lanyards are a great item to give to your employees so that they can always have their keys or ID cards handy when around the office. Equipping your team with custom lanyards that have your logo on them can really elevate your brand. Additionally, custom badge reels and lanyards are great gifts at trade shows and conventions. A personalized lanyard is portable and will constantly show off your brand when worn by clients.

 

Protect Your ID with Custom Badge Holders

Our custom badge holders offer a strong opportunity to promote your brand and provide extra security for ID cards, badges, or other sensitive materials. They are great items for employees, especially those who have to travel in areas where IDs and badges are easily lost. Choose from custom badge holders with a handy zipper compartment or a nylon neck wallet with a clear plastic window. Design your custom badge holder to stand out with a variety of colors to choose from. 

 

Promote Your Brand at Large Conventions and Trade Shows

One of the benefits to having your badge holders and lanyards customized is the opportunity to promote your brand without having to deliver an elevator pitch. Using our design tools, you can make your personalized  lanyard or badge holder stand out. Just choose your color, add your brand logo, and order gear that is easily noticeable to other attendees. This way, you can proudly represent your brand without having to mention a word. It's already printed and displayed around your neck!

 
If you have any questions about your custom lanyard or badge holder order, don't hesitate to contact us right away. We pride ourselves in offering unmatched customer service, so we'll be happy to assist with your order in any way that we can. We also encourage you to read all of our excellent reviews on Trustpilot, and see why our customers are raving about rushIMPRINT.
Custom Lanyards & Badge Holders FAQ
How do you make custom printed lanyards?
Our process is quick and easy! Simply select your desired custom lanyard, pick a color, choose a quantity, enter a zip code, and then start designing. You can either upload your brand logo or use our handy design tools to make your custom lanyard stand out.
What size are the custom lanyards?
We offer custom lanyards in five different width sizes. Our traditional lanyard designs range from between 35" and 36" in height, and our most popular offerings fall in the 3/4" to 1/2" width range. Additionally, we offer unique personalized lanyards, like our phone charging cable lanyard, that have their own non-traditional lanyard sizes.
What are digitally sublimated personalized lanyards?
Our digitally sublimated custom lanyards use a different process to our screen-printed orders. There is a special chemical process involved with our digitally sublimated lanyards, which is why these options are printed on polyester lanyards. With this special process, we are able to provide photographic quality with unbelievable detail and clarity.
Can you put a badge reel on a lanyard?
Yes, you can put a custom badge reel on our custom lanyards. We sell custom badge reels as stand-alone products or as optional add-ons to our personalized lanyard orders for this very reason. All you have to do is clip the badge reel onto the lanyard, and you can wear it around your neck.
What are the different types of lanyard attachments?
We offer a variety of different custom lanyard attachments. Our lanyard hook attachments include three different types of j-hooks, three bulldog clip options, two styles of keyrings, and two different styles for deluxe swivel hooks. You can choose to add these attachments when selecting customization options for lanyards.
What is a Custom Lanyard?
A custom lanyard is a strap, often made of fabric, that is sewn or connected into a loop. It's designed to be worn around the neck, and it often comes paired with a variety of different clips and hooks, making the lanyard a fun promotional item that doubles as a handy holder of badges, IDs, keys, and more!