Custom PopSockets
Custom PopSockets are a type of phone grip that can expand and retract whenever you'd like. Simply attach your custom phone grip to the back of your device in a position that feels comfortable for you to grip, and you'll be able to operate your devices while on the move. At rushIMPRINT, you can choose from custom phone grips in multiple sizes and shapes before adding a logo or full-color graphic to its surface. Create an order of branded phone grips today.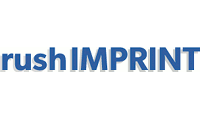 Loading...
Phone Stands & Grips

Custom phone PopSockets are popular for their flexibility, acting as a phone grip, a phone stand, and even a place to wrap cords and earphones when out of use. When your branded PopSocket is extended, you can easily grip it with two fingers, reducing the likelihood of slippage. If you're watching a movie or video, you can lay the phone on its side and prop it up with the extended custom PopSocket.




Always in Your Pocket

Custom PopSockets are great branding tools because they're always out in the open, wherever you go. Nobody leaves home without their phone, and your custom phone grips will always be attached to the back. Anytime someone with your branded phone grip checks their email, reads a text, or scrolls through their social media feed, your logo will be in clear view the entire time.

 




The Perfect Tech Accessory

If you're looking to create corporate gifts that incorporate modern technology, custom PopSockets are one of the pieces of the puzzle! Branded phone grips pair great with custom earbuds. Listen to music or watch a video on the subway while keeping a strong grip and without getting tangled or snagged on any corners.




High Quality with rushIMPRINT

You don't have to be a design major to create your own custom PopSockets. rushIMPRINT offers artwork services, where our design team will help you create or modify an image at no extra charge to your order. We'll send you online proofs of your custom phone grip to get your approval before getting to work on the imprinting process. Feel free to contact us if you have any questions.