Custom Metal Pens
Custom metal pens are great accessories to make for yourself and great gifts to give to your closest friends and colleagues. We offer dozens of unique metal pens of various designs. You can create brass, aluminum, and stainless steel pens, all imprinted or engraved with a design of your choice. Stock your office or create a memorial gift with personalized metal pens from rushIMPRINT today.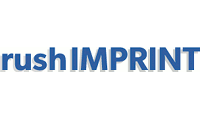 Loading...
Premium Branded Gifts

At rushIMPRINT we have a variety of custom metal pens at various price points. If you're aiming to design custom metal pens in bulk, there are several options that are available for less than a dollar each. However, if you're looking to design a premium gift for a valued client or a dear friend, you can also create high-end engraved metal pens with very low minimums.




Branded Metal Pens & Other Office Supplies

Shopping for metal pens in bulk is a great way to stock up your office with personalized writing utensils. If you're also looking for other branded office supplies, we've got you covered. At rushIMPRINT you can design your own custom desk accessories, like clips, magnets, and mouse pads. Custom flash drives and custom stationery are other popular items that many businesses will design themselves.

The Perfect Trade Show Giveaway

Branded metal pens are great leave behinds for when your team is at an industry convention or a trade show. Metal pens with your company logo serve as a portable advertisement for your company. When attendees use or carry these pens, they inadvertently promote your brand to a wider audience, extending your reach during the trade show and beyond the trade show. This is an extremely cost-effective way to get your brand in front of potential clients and partners.




Putting Your Brand First with rushIMPRINT

Take pride in your business by attaching your logo to high quality products with a solid imprint or engraving. Creating an engraved metal pen is something that should really highlight the dependability and quality of your business. rushIMPRINT offers design advice for your logo and chosen colors to ensure they pair well with whichever custom metal pens you've got your eyes on.