Email Us
info@rushimprint.com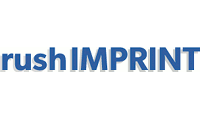 Loading...
>
Custom Personalized Drinkware
Custom Drinkware
There may be no greater or more universal product than custom, promotional drinkware. Appealing to everyone's need to drink, these personalized beverage containers can be used by thirsty souls of all ages. When you design your own coffee mugs, tumblers, cups, or personalized water bottles at rushIMPRINT, you're creating a promotional product with a lasting impact. Consumers will take your custom drinkware with them wherever they go; to the beach, picnics, barbeques, tailgating, or even to work, and with every sip, they will be reminded of your company. Browse our inventory and we're sure you'll find the perfect custom drinkware to suit your needs.
RushIMPRINT offers a wide variety of promotional drinkware that they will serve your business needs. Personalized water bottles are everywhere today — especially in summer heat! The 24 oz Water Bottle is inexpensive enough to hand out in high traffic areas and large enough to ensure your logo or promotional message is well-noticed. Your logo and information on this custom water bottle can be a large 4" x 3". The has 9 great colors to choose from and a generous imprint area, it is incredibly easy to tailor this water bottle to your needs. It features a twist-off lid with pull-open spout. Either of these custom water bottles would go a long way in putting your information in front of large numbers of potential customers. Do some of your customers ride bikes, either with friends or in marathons? The Translucent Bike Bottle will suit their needs and yours at the same time. This 24 oz custom sports bottle is designed to fit in most bicycle bottle holders and is a suitable promotions item or memorabilia for cycling events. The Santa Fe Aluminum Water Bottle with screw on lid has a food grade internal liner with matching carabineer. It makes great travel bottle when on the go or spending time outdoors. This custom water bottle will provide a great place for your logo or other information with its 8.25" x 4" imprint area.
Custom travel tumblers make a perfect branding tool for sports teams. The Carmel Travel Tumbler is a promotional 16 oz. insulated tumbler with stainless steel outer wall, stainless screw on lid with slide opening, and plastic lining to carry either hot or cold drinks. Are you looking for a custom travel tumbler which can hold hot liquids up to 150 degrees F The 16 oz Clear Double Wall Tumbler not only will do this, it is also shatterproof.
Of course, the most common office gift when it comes to custom drinkware is the travel mug. Do your customers prefer to carry their drinks in a custom travel mug? These can keep a drink either hot or cold and are safe using in the car. The 16 oz Stainless Steel Travel Mug has an insulated steel outer wall and black plastic liner, and would make an impressive choice… It is an excellent promotional mug. If you prefer a custom travel mug made of plastic, the 16 oz Double Wall Plastic Mug is a good and cost effective choice. It is durable and practical and will hold up well under the rigors of daily use. Features include an easy-to-screw-on top and an attached, transparent acrylic handle.
An alternative choice for promotional use is the custom koozie that your customers can use to keep their soda or beer cans cold. The Fancy Edge Koozie Can Cooler is great for giveaways or even mail-outs. The Collapsible Koozie Can Kooler folds so quickly you can put it in your pocket, purse and more!
When it comes to custom drinkware, custom beer mugs have been a long time favorite. The 16 oz Koblenz Mug is a classic beer mug that recipients will want to keep. The generous imprint area gives your logo or promotional message maximum exposure. It is a large custom beer mug at 5.12" tall, and has an imprint area of 2.75" x 2".
The promotional English Glass Tankard conveys your message on every drink. A Custom Glass Beer Mug you can issue at any special occasion. Our biggest pilsner custom mug is the oz Giant Pilsner . With a whopping 23 ounce capacity and plenty of space for your logo or promotional message, this glass is certain to get your message across.
Custom shot glasses come in a wide variety of colors, sizes and shapes. The promotional Cobalt Blue 1.5 oz Shot Glass can carry any message you would like to get across. This custom shot glass makes the perfect giveaway for any occasion. One of the best-selling custom shot glasses is the 1.75 oz Clear Shot.
There has never been a better opportunity to put your best foot forward than by using rushIMPRINTS' custom drinkware. Durable items that conveniently adapt to alternative uses such as traveling, shopping, school, or events spread the footprint of your advertising dollars over so much larger an area than cheap, throwaway items that are carried around for a day or so in a pocket and then never seen again. When you are making your decision as to what the best investment would be for your hard-earned advertising money, an honest evaluation will tell you, rushIMPRINTs custom drinkware is your best solution.
Order your promotional drinkware online or call one of our customer support specialists today at 1- 866-277-RUSH (7874).