Custom Drinkware
Make a toast, clink your drinks, or smell the coffee in custom drinkware of your design. Our selection of personalized drinkware includes items for every occasion. Custom water bottles and custom insulated mugs are great on the go while custom glassware and custom cups are great items to fill up the break room. Creating your own line of promotional drinkware is a win-win that can get your brand out there while also providing utility and reusability. It's an investment that can build lasting relationships. Bring your brand into the center of the celebration by providing custom drinkware featuring your unique logo.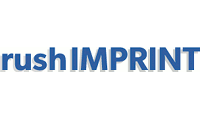 Loading...
Cheers to Your Brand With Promotional Drinkware

There's no better piece of swag than promotional drinkware that builds your brand identity with every sip. Our selection of custom drinkware features tumblers, water bottles, mugs, cups and koozies that are all waiting to have your logo emblazoned on them. Patrons will use your custom printed drinkware over and over again, spreading your message to their family and guests.

Reusable Promotional Drinkware Products

In an era of reusability and staying green, everyone loves custom drinkware that they can use again and again. Choose from a selection of custom coffee mugs to help colleagues start the day or customized water bottles to help stay hydrated after a run. Build a lasting connection with your clients with reusable personalized drinkware. With your order of promotional drinkware products from rushIMPRINT, you'll find a winning combination of branding and utility.

'Wow' your Clients with Logo Drinkware!

Custom drinkware makes a great addition to your clientele offerings — a little gift for their patronage, or a bit of gear to entice them. Either way, with the right combination of branded drinkware and other promotional items (like our line of custom apparel), you're sure to make a lasting impression. Shop our custom drinkware travel mugs, so your clients can see your logo wherever they go.

Collaborate With Us

Have a specific request for promotional drinkware products? Need something special? Work with our team to make sure your logo and brand name will fit perfectly on your custom drinkware. We're happy to help create a design and provide art proofs for all of your promotional items in a matter of hours.
Find the perfect fit for your bulk custom tumblers, mugs, stadium cups and more at rushIMPRINT. Call or contact us to help find your perfect design! Ready to go? You can also upload your design and order custom drinkware online right away. Why wait? rushIMPRINT it!
Custom Drinkware FAQ
How do I customize drinkware?
Our custom drinkware process is easy! Start by selecting your preferred cup, tumbler, mug, bottle, or any other drink holder of your choice. Then, pick your branded drinkware color and indicate the number of products you'd like to order. Next, you'll be able to enter a zip code and click "customize." From here you'll then be able to customize drinkware with your logo or message. Once you're satisfied, click "Add to Cart" and continue with your order.
What is the minimum number needed to order promotional drinkware?
This answer varies, as each promotional drinkware product is different. Many of our custom-insulated tumblers and wine bottles start at minimum orders of 12. These are our custom drinkware with the lowest minimum order needed. Many of our other custom bottles start at a minimum order of 20, and some of our custom cups and glasses are less expensive but require anywhere from 100 to 500 units for minimum orders.
What kind of drinkware can I customize?
We offer an extensive variety of custom water bottles, tumblers, mugs, cups, glassware (including pint and wine glasses), vacuum-insulated travel mugs and bottles, and more. We also offer customizable coolers, koozies, and other branded drinkware accessories.
Can you customize a YETI cup?
Yes, we do include YETI in our promotional drinkware products. Search by YETI brand, select your product, and start customizing! For those looking for custom drinkware with no minimums, our YETI tumbler starts at a minimum of one per order.
Can I buy custom shaker cups?
Yes, we offer a selection of custom shaker bottles. Our selection includes both plastic and stainless steel custom shaker bottles.
Do customers care about custom coffee cups?
Absolutely! We offer a top-notch selection of custom coffee cups and mugs that offer a terrific branding opportunity. Custom coffee cups and mugs can come across as more personalized than normal cups in that they're designed for specific drinks. Giving out custom coffee mugs as gifts or promotional items can send a message to customers and clients that you know what they like. As a bonus, they're also made with better materials than many standard plastic cups.
How do I clean custom drinkware?
Many of our custom drinkware products will detail cleaning instructions on each product's dedicated page. For those that do not, it's best to handwash your custom drinkware. This will ensure that your branded products stay pristine and won't get damaged in a dishwasher.
On what side do you customize cups and drinkware?
This varies from product to product, but all of our custom drinkware will tell you where the imprint areas are. In many cases, there is more than one imprint area, with options on both the front and back wrap area of the custom cup.