Custom Gift Baskets & Towers
Corporate gift baskets are the perfect offering to your long-time clients and customers around the holidays. Throughout our robust selection of branded gifts, there are a wide variety of snacks and candies included in each. Our chocolates, popcorn, and candies are all great gifts that show you care. Start building and strengthening your relationships today with custom snack boxes from rushIMPRINT.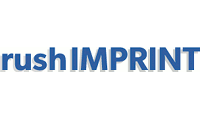 Loading...



Professional and Personal Gifts

Holiday gift-giving is an excellent way to show appreciation and gratitude to clients, customers, and your dearest friends. Custom gift baskets are a great way to make those close to you feel valued and appreciated, even if you haven't seen them in a while. Consider ordering custom candy boxes and snack boxes in bulk so that you can accommodate both professional and personal acquaintances.




Sweet & Savory Snack Boxes

rushIMPRINT offers a combination of custom snack boxes and custom candy boxes, giving you plenty of options for a holiday gift. Some of our favorites are the cookie bags and snack towers with up to six different treats. However, for something more unique, we also offer healthy snack boxes with nuts as well as grill kits with sauces and snacks.

 

Keep Your Brand Front of Mind

Sending a corporate gift box can foster loyalty among clients and customers. The concept of gifting reinforces the idea that you care about their business and are willing to go the extra mile to express your appreciation. In a competitive business environment, sending a corporate gift basket demonstrates professionalism, thoughtfulness, and attention to detail, which can positively impact how your business is perceived.




Designs with rushIMPRINT

Want to deliver custom candy gift baskets to your esteemed clientele? rushIMPRINT can help you get started by designing a logo to help you stand out. When you connect with our designers, we'll be happy to help create a custom gift basket you're proud of. If you already have a logo or design in mind, you can upload it and our team will get to work right away. Why wait? rushIMPRINT it!