Custom Tote Bags
Make an impact at your next trade show, convention and other corporate event with our custom tote bags. These promotional tote bags come in handy at big events and serve as an incredible marketing opportunity for your brand or company. Explore our selection of custom tote bags, and see how you can get your company's name, logo, website or address information imprinted on bags that come in a variety of colors that can enhance your design.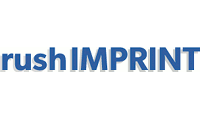 Loading...
Top Quality Promotional Tote Bags

The smooth, embossed stitching on all our promotional tote bags conveys the pride you have in your business and the effort you put into all of your work. Our expert, in-house embroidery team skillfully sews your company's initials or logo onto custom totes, ensuring that each promotional tote bag looks professional. Use these top-quality bags for years, and convince potential clients that your business is just as reliable!

 

Reusable & Eco-Friendly Custom Totes

Our custom totes are reusable and environmentally friendly. At trade shows and conventions, they're handy for carrying around promotional items like custom drinkware, promotional notebooks, and more. Beyond corporate settings, personalized tote bags bearing your logo are also used by eco-conscious clients for everyday essentials like grocery shopping.

Modular Selection

Our custom tote bags are available with or without zippers and in a massive variety of shapes and colors. Find woven and non-woven varieties as well as plastic, mesh, cotton and custom canvas tote bags.

 

Personalized Tote Bags With Endless Utility

Our personalized tote bags aren't just for trade shows and corporate events! Imprint your company or brand logo on a custom tote bag for any occasion. Our selection includes personalized tote bags meant for a day at the beach, grocery shopping, or even for transporting cold or frozen goods. Whatever your need, we have a wide selection that grants you the freedom to get custom totes in the hands of clients and potential customers.
Explore our selection of custom tote bags, and find the perfect fit for your brand. Place your order online or call one of our customer support specialists at 1-866-277-7874.