Custom Piggy Banks
Custom piggy banks are a fun item to create and hand out to your customers. Even though they're great products to encourage saving, a branded piggy bank will also sit on someone's dresser all year round, quietly showing off your brand the whole time. rushIMPRINT offers several types of branded piggy banks that can be customized to your liking. Browse our selection and order piggy banks in bulk today.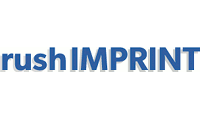 Loading...
Make Your Own Piggy Banks

Creating your own logo piggy bank is a great way to distinguish your brand from your competitors. If you see someone walking around a convention or trade show with a bright red, pink, or blue piggy bank, it will likely leave an impression on attendees. Plus, some people also like to collect customized piggy banks, making them all the more desirable.




Encourage Saving While Enforcing Your Brand

If your business is focused on finance, banking, or anything related to saving money, a custom piggy bank is a perfect fit. Simply put your logo on a piggy bank to reinforce your brand. These personalized piggy banks will create a visual association with your company every time someone sees or uses the piggy bank. Plus, they're not something people use up and throw away quickly, so your brand stays visible for an extended period.

 

Branded Piggy Banks With Color & Style

At rushIMPRINT, you can choose from multiple piggy banks and make them unique to your brand. Once you pick your favorite pig, you can change the color of your branded piggy bank to best reflect your company's colors. Some of our logo piggy banks have over 10 colors to choose from, so you're sure to find one that fits.




Build Your Brand With rushIMPRINT

Personalized piggy banks with your logo can be sent to just about anyone to show that you care. Eventually, those recipients may turn into long-term customers or clients. As you distribute more and more branded gear, people will start to recognize your brand and shop for your products and services. Contact rushIMPRINT today and we'll happily service all of your branding needs.