Custom Foam Fingers
Whether you're out on the field with the team or watching from the office, let the crowd know that you're a #1 fan with custom foam fingers! These custom sports paraphernalia items are a great way to show off your gratitude for a stellar job, and let your starting line-up know that their work is a touchdown! Got a football fanatic in the house? Make sure they are suited up head to toe to finger with your own brand of personalized foam fingers.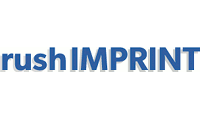 Loading...
Available in a Variety of Sizes

Before you start your order of personalized foam fingers in bulk, you'll need to decide which one is your favorite. Custom foam fingers are available in:

7.5 inches

14 inches

16 inches

18 inches

You can also choose from a few uniquely shaped foam fingers. In addition to classic foam fingers, you can also customize your own football hand, hang loose hand, flaming finger, or paw print. Big or small, it's the size of your enthusiasm that counts! Custom foam fingers are fun in any size and any color!

Support Your Team Your Way

Why stop at custom foam fingers? At rushIMPRINT, we also offer rally towels, stadium cups, apparel, and other branded merchandise to help clients and customers show their team spirit. Try creating custom foam hands and other promotional gear in the same color to create a "super fan" outfit that will turn heads wherever you go.

Use Your Own Designs

Set yourself apart with branded merchandise from rushIMPRINT. Have a design you love? Upload a logo or a promotional image and you'll be able to order custom foam fingers in bulk. Don't wait: rushIMPRINT it!

 
Custom Foam Fingers FAQ
What should I do with my custom foam fingers once they're delivered?
Foam fingers are a fun item to distribute at sporting events and other celebrations. While they're great for cheering on a team, most people will wear a personalized foam finger regardless of what it says. Hand out foam fingers with your logo or insignia to kids (and many adults) and you'll see them worn almost immediately.
How much does it cost to buy foam fingers in bulk?
We offer a diverse selection of custom foam fingers, but even our most expensive varieties are priced under $3. Take note that some of the smaller foam fingers cost a little bit less than the large ones. No matter which personalized foam finger you choose, remember that they're cheaper when you order foam fingers in bulk.
What's the difference between each of the custom foam fingers?
While they're mostly similar in design, you'll see that each has a different size or shape to them. Some of them have longer fingers, appear to be gripping a ball, or are making different hand signs entirely. No matter which you pick, you'll have plenty of color options to choose from, allowing you to create a unique piece of sports paraphernalia with your logo.
What parts of my personalized foam fingers can I customize to my liking?
When you order a custom foam finger from rushIMPRINT, you'll see that each item has over a dozen choices when it comes to color. After you've chosen your favorite, you'll then be able to add a custom graphic or text (or both) to be imprinted onto your new foam fingers in a separate imprint color.
How big are the custom foam fingers that are available for purchase?
Aside from a couple of them, nearly all of the foam fingers are over a foot long and under a foot wide. Some of them are shaped differently, but you'll see that all of our custom foam finger designs have their dimensions listed before you make a purchase.
If I want to buy foam fingers in bulk, how many can I add to an order?
At rushIMPRINT, there is no limit to the number of foam fingers that you can purchase at once. Our items have a minimum order amount, but once that value is met, you can order hundreds or even thousands of custom foam fingers to help promote your brand.