Custom Cups
Branded cups are perfect promotional tools for gifts, events, fundraisers and anything in between. Enjoy subtle, functional and consistent promotions for your company every single day.
Your promotional cups will build strong customer retention and boost loyalty to your brand. Bring your coworkers and customers something tangible that shows your business' personality. Add your company's logo to any of our stainless steel or plastic cups with logos today!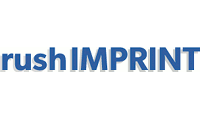 Loading...
Free Artwork

At rushIMPRINT, we offer our customers 100% free artwork. You can feel confident knowing that our team of talented graphic designers will create plastic cups with logos that are perfect for your company.

Your end result will be professional and seamless. Let us know your vision and aspirations for your brand now.

We'll get started on the design and production of your personalized cups today!

 

Fast Shipping

In a rush? No worries! At rushIMPRINT, our turnaround time is only 1-3 business days. Order just a few items or several thousand. We've got you covered no matter what.

If you need your order even quicker than our usual fast turnaround time, let us know. We'll be more than happy to find a cost-effective solution for you.

Product Features

Sturdy and Reusable

Double Wall Insulated

BPA Free

Meets FDA Requirements

Safe for Food Contact

Made in the USA




Pair Your Custom Cups With

 

We Support Non-Profits

Are you a non-profit? We'd love to offer you a 10% discount in support of your cause! Allow people to become more familiar with your cause and increase brand awareness.

Get ready for your next event or fundraiser in grand style. Contact us today to apply your discount code to your order.
Custom Cups FAQ
What kinds of custom cups are available?
Most of our custom cups can be divided into two different categories: custom plastic cups and custom wine cups. Our custom plastic cups are colorful, inexpensive, and highly durable. You can drink just about anything from them and reuse them for years. Our custom wine cups are stemless cups designed for wine but will similarly function just fine for any beverage.
How many custom cups can I add to an order?
At rushIMPRINT, there is no limit to the number of customizable cups that you can add to your order. Some of our promotional cups will have minimum orders of 100, 50, or even 12, but once that requirement is met, the sky is the limit. You can even design branded cups in multiple styles or colors to appeal to a broader audience.
Are there different colors of custom cups?
Absolutely! We offer dozens of different personalized cups, and all of them have their own slew of colors. Hover over any of our custom cups to see which colors are available for that design. In addition to the standard reds, blues, greens, and yellows, we also have a few custom color-changing cups, glow-in-the-dark cups, and full-color printable cups that allow for total customization.
How many fluid ounces does each custom cup hold?
Most branded cups that you order from rushIMPRINT will be in the range of 10 ounces to 20 ounces, with a few larger sizes sprinkled in. This obviously varies from cup to cup, but you'll be able to see an exact measurement in the product description before making your purchase.
When will I receive my order of custom cups?
Like most of the promotional items at rushIMPRINT, your custom cups will have a production timeline of about two weeks. As soon as they're approved, they'll be shipped out to the location of your choice. You'll be able to decide which shipping method is best for you, whether that's one-day shipping or traditional ground shipping.