Custom Flash Drives
Personalized USBs are wonderful gifts and promotional products! Small functional gifts like USBs are effortlessly taken everywhere and used daily. Increase brand awareness, boost customer retention, gain new customers and make more sales, all with the help of these tiny storage devices!
Imprinted USB flash drives provide you with a lot of extra memory. They are durable, portable, compact and convenient! Make your personalized USB special by adding your company's colors and logo. A USB is a functional and essential gift that both employees and customers can benefit from.
Gift every single employee and customer with a USB and expand the number of people who become familiar with your brand. At rushIMPRINT, you can order as few as 50 USB sticks or as many as 1000. Let us know how many you need and we'll get started on your production right away!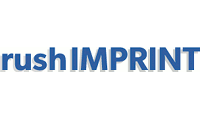 Loading...
More Functional Office Gifts

Personalized USBs are just the beginning! Give your employees or customers an entire basket of matching and functional office gifts.

 

In a Rush?

We offer a 24-hour rush service if you need your promotional products quickly! Provide your approved artwork, place your order by noon on a business day and your order will be on its way!

Use Your Own Logo

Make sure your imprinted USB flash drives are perfectly branded for your company! Choose one of our color options and add your company's logo.

Personalized USBs are perfect gifts for customers and employees!

 

Our Customer Service

rushIMPRINT is a family-owned business and customer service is our top priority! We are here to answer any questions, clarify any concerns and put your mind at ease. Contact us today!
Custom Flash Drives FAQ
Will my custom USB work with any computer?
Almost all computers developed in the last 10 to 15 years come equipped with at least one USB port to attach charging cords, keyboards, and custom flash drives just like these. We encourage you to check your computer for a USB port if you still aren't sure.
How much storage does each custom flash drive have?
Our custom USBs come in multiple storage sizes with similarly corresponding prices. Choose from 1GB, 2GB, 4GB, 8GB, 16GB, and 64GB USBs. The custom flash drives with a higher memory capacity will have a higher price point.
How much do custom flash drives cost?
When ordering custom flash drives in bulk, you'll find that they're quite affordable, even in comparison to regular, non-customized drives. Some of the custom USBs with lower amounts of memory are available for $5 or less when you order them in bulk. The 64GB memory sticks are a bit more expensive, but offer a lot more bang for your buck in terms of cost of storage capacity.
Are there different types of custom USB drives?
Flash drives come with different storage capacities and in different styles. Each custom flash drive comes with 1 to 64 gigabytes of memory for you to fill up with whatever you'd like. On top of that, some of our custom USBs come in data-storing bracelet designs. You'll be able to take your branded flash drive everywhere, as it will fit right on your wrist.
How can I use custom flash drives for branding?
Custom flash drives can be used as a sort of pseudo-business card. Simply fill up the flash drive with a bunch of information about your products and services, then hand them out at expos and conventions. Recipients will be able to learn about your brand, then continue using the personalized USB flash drive long afterward, continuing to take your logo with them.
How can I customize my USB sticks with logos?
In addition to adding your own personalized logo, you can also adjust the colors of your custom USB flash drive. Some custom USBs come in 15 different colors for you to choose from, allowing you to create a piece of branded merchandise that further represents your company's image. Similarly, you can choose from dozens of colors for your imprint.