Promotional Calendars
Custom business calendars are a classic gift. They're super functional and will literally last all year long. Give your customers, employees and friends a convenient calendar that they will use every day.
Your customers will start and end their days checking their calendars and seeing your company's logo. Just like that, your company is constantly being promoted.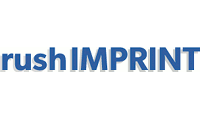 Loading...
In a Rush?

If you need your order at an even faster rate than our normal quick turnaround time, please let us know. We will do our very best to get your order to you as quickly as we can. Reach out to us and let us know the day and time that you need your promotional calendars, and we will get them to you in the most cost-effective way.

 

Featured Products

Fast Turnaround

Our turnaround time is a speedy 1-3 business days. Promotional calendars for businesses are a functional gift idea that will be used daily. Boost employee productivity and gain customer retention by giving them a great organizational tool.

Order your promotional calendars now, we'll get them to you right in time.

 

Price Match Guarantee

Have you seen a lower price for branded calendars somewhere else? Let us know and we'll be more than happy to match it. All you have to do is send us an official quote or URL link. Simple! Contact us today to submit a price match quote.