Custom Electronics
Prove that your brand is forward-thinking while still meeting the needs of today by giving out custom technology for offices. From standards that have been around for a while, like USB flash drives, to newer tech like wireless charging cables and adaptors, you can give clients promotional technology products that they'll actually use every day.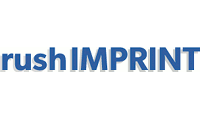 Loading...
Custom Technology For Offices

Tech is in every part of our daily lives, but the place where it's had the biggest impact is in the workplace. With computers, business gets done faster than ever before. That's why computer accessories and other promotional technology products are so great. They're a must-have for staying relevant in the modern workplace.

Branding For The Future

Giving gifts has historically been part of doing business. But that doesn't mean the items have to be stuck in the past. At rushIMPRINT, it's our passion to help businesses and entrepreneurs build something new. That's why we offer the best of both old-school business and modern service.

When you buy our promotional technology products (or anything else) you'll receive an art proof of your order within a few hours. After that, we can turn your order around in just a few days. And we guarantee your satisfaction when you receive it!

If you have questions at any time, contact us and our top-notch customer service team will be there to help.

Interconnectivity

One of the best parts of modern technology is the connection that it gives us, but no software can beat in-person connections. Supplement your technological gifts with a few things designed to be shared with friends, like beach balls, koozies, or even shot glasses. Not only will clients and employees appreciate them, but it will expose their friends to your brand, too!
Custom Electronics FAQ
Do custom electronics require batteries?
Almost all of our custom electronic products can be plugged into outlets or computers for charge and won't need batteries for power. However, it's important to read the description of each product to see if it is an outlier. For example, your order of custom wireless mice will require batteries, which are not included.
Are these name brand custom electronics or generic?
All of our custom technology products are high quality and dependable. Some of these products will be from recognizable manufacturers. Boxanne speakers, Skullcandy earphones, Anker speakers and iClick flash drives are a few of the most popular names. If you have any questions about product brands, feel free to contact our team.
How can I use customized tech to promote my brand?
Promotional technology products can be a beneficial tool to help expand your brand. Handing out personalized flash drives, power banks, and even Bluetooth speakers can have a huge impact on the consumer receiving them. High end custom tech and accessories can last for years, and all the while the consumer will be looking at your logo every time they boot up.
What is the turnaround time for custom electronic orders?
Most of our custom electronics have a production time of about one week. After that, we're able to ship to your address at your preferred shipping speed. We can also accommodate last minute orders and rush delivery dates. Let us know when you need your custom tech and we'll work to get your order there in the most cost-effective way.
Is there a warranty for my promotional tech & accessories?
rushIMPRINT implements a price match guarantee, an artwork guarantee, and a satisfaction guarantee for all of your orders, custom technology or otherwise. The product you order will be delivered exactly as you approved it or you can work with our team to have it returned and refunded.