Custom Smoking Accessories
Lighters, matches, and ashtrays are must-haves for smokers, so why not show off your brand with custom smoking accessories from rushIMPRINT. Whether you're in the cigarette, cigar, or tobacco pipe industry, you can benefit from giving out personalized smoking accessories at store events and trade shows. Discover our variety of brandable smoking accessories today.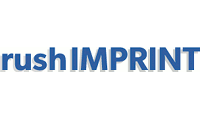 Loading...
Stock Up for Trade Shows & Events!

Big events are full of people looking to enjoy a few free branded items. Use them as walking billboards when you hand out personalized smoking accessories that they'll be using for years after stopping by your booth! Our smoking accessories are easy to carry, fun to hand out, and people will absolutely love them! On top of all of that, giving away smoking accessories in bulk is a great way to showcase your brand - what a win!

A Huge Variety of Custom Smoking Accessories

At rushIMPRINT, you'll find that we have all of the custom logo smoking accessories you'll need to send ripples in the industry. Create your own smoking gear, like custom ashtrays, custom matches, and custom lighters in a matter of minutes. Many of our products are available in tons of different colors, shapes and sizes to ensure the best display of your business name and logo.

Design Collaborations

Whether you're a brand new business or you haven't gotten around to designing your logo yet, rushIMPRINT can streamline the design process to ensure you have something memorable to place on your promotional smoking accessories. Work with our in-house design team for free to create a custom logo just for you!

rushIMPRINT Means Quality

When you choose the team at rushIMPRINT, you get free artwork design assistance as well as fast turnaround times, gift packaging, kitting and access to 24-hour rush services.

Shop custom personalized smoking accessories with us today to enjoy top-quality products, printing and customer service.
Smoking Accessories FAQ
What kinds of custom smoking accessories are available for purchase?
rushIMPRINT offers a variety of custom smoking accessories, including custom lighters, custom matches, and custom ashtrays.
How much do custom smoking accessories cost at rushIMPRINT?
Custom lighters are quite inexpensive, some of which can be ordered for under $1 each. Ash trays are also quite affordable, mostly ranging from $2 to $5 depending on the materials. At rushIMPRINT, you'll also save money with larger orders, as we'll reduce the price per unit.
How will I know what my custom smoking accessories will look like?
At rushIMPRINT, you'll be able to get an idea of what your design will look like as you navigate through the product screen. You'll be able to choose where your logo will go onto your new custom smoking accessories, and what colors you'd like, but, if that isn't enough, our team can also send your free art proofs.
Are multiple colors available for custom smoking accessories?
We're all about customization at rushIMPRINT, so we have lots of colors. When you order custom smoking accessories in bulk, you'll have options to change the product color and the color of your imprint to accent your logo or design.