Personalized Smoking Accessories
While smoking has been around for decades, as cannabis becomes legal in more and more states, a whole new arena of potential customers is now open to enjoying your promotional cannabis accessories. Whether you're in the vaping, cannabis, or cigar industry, you can benefit from giving out personalized smoking accessories at store events and trade shows. Discover our variety of brandable smoking accessories today.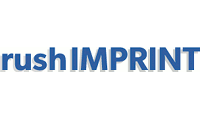 Loading...
Stock Up for Trade Shows & Events!

Big events are full of people looking to enjoy a few free branded items. Use them as walking billboards when you hand out cannabis accessories that they'll be using for years after stopping by your booth! Our smoking accessories are easy to carry and useful, so people absolutely love them and you get to showcase your brand - what a win!

Huge Variety & Selection

At rushIMPRINT, you'll find that we have everything from custom rolling papers and ashtrays to personalized BIC lighters, packaging and grinders. Many of our products are available in tons of different colors, shapes and sizes to ensure the best display of your business name and logo.

Design Collaborations

Whether you're a brand new business or you haven't gotten around to designing your logo yet, rushIMPRINT can streamline the process to ensure you have something memorable to place on your promotional cannabis accessories. Work with our in-house design team for free to create a custom logo just for you!

rushIMPRINT Means Quality

When you choose the team at rushIMPRINT, you get free artwork design assistance as well as fast turnaround times, gift packaging, kitting and access to 24-hour rush services.

Shop custom personalized smoking accessories with us today to enjoy top-quality products, printing and customer service.
Lighters FAQ
What kinds of custom smoking accessories are available for purchase?
rushIMPRINT offers a variety of custom smoking accessories, including custom lighters, custom matches, custom ashtrays, and custom storage containers. If you like to roll your own tobacco, we also have a variety of custom rolling accessories like custom trays and rolling papers.
How much do custom smoking accessories cost at rushIMPRINT?
Custom lighters are quite inexpensive, some of which can be ordered for under $1 each. Ash trays are also quite affordable, mostly ranging from $2 to $5 depending on the materials. At rushIMPRINT, you'll also save money with larger orders, as we'll reduce the price per unit.
How will I know what my custom smoking accessories will look like?
At rushIMPRINT, you'll be able to get an idea of what your design will look like as you navigate through the product screen. You'll be able to choose where your logo will go, and what colors you'd like, but, if that isn't enough, our team can also send your free art proofs.
Are multiple colors available for custom smoking accessories?
We're all about customization at rushIMPRINT, so we have lots of colors. For all of our custom smoking accessories, you'll have options to change the product color and the color of your logo or design.
Do you offer any smoking accessories that reduce odors?
If you want to mask the smell of your tobacco and other smoking products, you can shop for custom jars and other plastic containers with your logo. We also offer personalized barrier bags that are entirely odorless and great for taking your smoking materials on the go.
Are these custom smoking accessories portable?
Not only are they portable, but we also offer some items to help transport your smoking gear. We have a number of custom jars and custom barrier bags to help transport your tobacco without producing an odor. Our custom rolling accessories are also easy to pack up and move.