Custom Lighters
Got a light? Shop for custom lighters in bulk to get your name in front of candle connoisseurs and outdoor enthusiasts. Even if you prefer to use a vape pen, a personalized lighter will still come in handy from time to time. Always have a light on hand, and in style, with a personalized pack of custom lighters with pictures.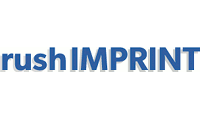 Loading...
Light Your Brand Up

At rushIMPRINT, you can buy custom lighters in bulk for less than $1 each. Send out these personalized lighters at conferences, office parties, and even to potential clients. Distributing custom lighters with your logo will allow you to advocate for your brand with unique promotional material.

 

Order Custom Lighters & Get Them Fast

Many of our custom Bic lighters, Zippo lighters, and custom bottle opener lighters are available for free one-day rush production. Having trouble deciding which style of custom lighter is your favorite? We offer free personalized lighter samples and free art proofs on all custom lighter styles from our rushIMPRINT Art Team.

 

Put Your Brand Front and Center

Distributing custom lighters in bulk with your brand's logo makes for an effective marketing tool, whether you're handing them out to your clientele or your team. Bundle your personalized lighters with a unique set of candles for a holiday treat, or keep them on deck for summer barbeques. These custom lighters can go anywhere!

 

Let's Chat about Custom Lighters!

Have a specific request? Need something special? Work with our team to make sure your logo and brand name will fit perfectly on your personalized lighters. Our team has imprinted hundreds of unique logos onto our custom lighters, and we're excited to help you design a product that you're proud of.

 
Why stay in the dark? Light up your creativity today! Order your custom lighters in bulk at rushIMPRINT. Call or contact us by email for help finding your perfect personalized lighter design. You can also upload your artwork and order custom lighters online ASAP. Why wait? rushIMPRINT it!
Custom Lighters FAQ
Do custom lighters come filled with butane?
At rushIMPRINT, all of our custom BIC lighters come prefilled with lighter fuel. If one of our custom lighters doesn't come with lighter fluid, the description will be labeled as such. Additionally, some of our other custom lighters can be refueled once they are empty, so they can be used for years without issue.
How much does it cost to order custom lighters in bulk from rushIMPRINT?
Custom lighters vary in price from product to product. Some of our higher-end Zippo custom lighters come at a premium price, but we also offer a multitude of custom BIC lighters that cost less than $1 each. Mind the price brackets to see how the cost per lighter decreases when you shop in bulk. When you browse our personalized lighters, we're confident that you'll find one that fits your budget.
What varieties of custom lighters are available at rushIMPRINT?
Our team at rushIMPRINT offers a very robust selection of custom lighters. In addition to our custom BIC lighters and custom Zippos, we also provide barbeque lighters and candle lighters that can be personalized with your logo. Furthermore, we offer a couple varieties of electric lighters and flameless lighters for something a little more unique.
How can I customize my lighters at rushIMPRINT?
Once you've picked your favorite custom lighter from our inventory, you'll be able to personalize it and make it your own. Start by picking your preferred color for your custom lighter, then upload your design and choose the color of your imprint. Some of our custom Zippos can also be engraved with your logo, so be sure to check out a variety of lighters.
How long do custom lighters last before needing to be replaced?
Depending on the frequency of use, many custom lighters can last for years. If your lighters are stored in a safe place, they can be reused over and over without issue. Most custom lighters have enough fuel to burn for over an hour. If your custom lighter runs out of butane, you'll either need to refill it or buy a new one. Your custom electric lighters will come with USB connectors, allowing for infinite charging and reuse.
How many personalized lighters can I order at once?
If you're ordering lots of custom lighters for a large group, we've got you covered. There is no upper limit to the number of lighters you can add to your order, only a minimum. Each custom lighter has its own quantity requirement, but for some that amount is as low as 30. A few custom lighter bulk orders need to be ordered in specific increments.