Personalized Lighters With Your Logo
Got a light? Even in the era of vape pens, candle connoisseurs and outdoor enthusiasts know that nothing beats a good set of personalized lighters. Always have a light on hand, and in style, with a personalized pack of custom lighters withpictures.
Email Us
info@rushimprint.com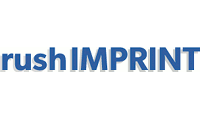 Loading...

Loading...
Light Your Brand Up

rushIMPRINT print custom lighters in bulk cost as little as $0.85 each. Send them out at conferences, at office parties, and even for potential clients. You'll love having a custom-designed lighter on deck and in stock for any time you need some unique promotional material.

Get Your Order in Lightning Speed

Custom personalized lighters, Zippo lighters, and custom bottle opener lighters are available for free one-day rush production. Not sure you want to light up in style? We offer free samples and free art proofs on all custom lighter styles from our rushIMPRINT Art Team.

Put Your Brand Front and Center

Getting your custom lighters with pictures makes for a great networking tool and a perfect way to thank the team. Bundle them with a unique set of candles for a holiday treat, or keep them on deck for summer barbeques. These lighters can go anywhere!

Let's Chat!

Have a specific request? Need something special? Work with our team to make sure your logo and brand name will fit perfectly on your personalized lighters.
Why stay in the dark? Light up your creativity today! Find the perfect fit for your bulk lighter needs right away at rushIMPRINT. Call or contact us by email for help finding your perfect design. You can also upload your artwork and order custom lighters online ASAP. Why wait? rushIMPRINT it!