Email Us
info@rushimprint.com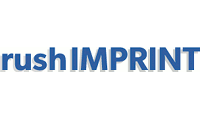 Loading...
>

>

>
Custom Lighters
Custom BIC Lighters - Maxi J26 - 300 Count Boxes
Custom Lighters with Bottle Opener
Clipper Lighter - Assorted Colors
Transparent Custom Cigarette Lighters - Assorted
Solid Custom Cigarette Lighters
Zippo Windproof Lighter High Polish Chrome
Zippo Windproof Lighter Black Matte
Tank Torch Flameless Lighter
Cigarette Case with Electronic Lighter
Best Personalized Promotional Logo Imprinted Lighters
24-hour Rush - Free Lighters Samples - Free Art Proofs
rushIMPRINT are now as low as 40¢ each. That means you save up to 40% with special sale pricing and quantity price breaks. We offer custom Zippo lighters and custom bottle opener lighters. Select styles offer free 1-day rush production, and we offer free samples and free art proofs on all custom lighters styles from our rushIMPRINT Art Team, who will work with you to make sure your logo and brand name will fit perfectly on your personalized lighters. So call, chat or upload your artwork and order custom lighters online today. Why wait? rushIMPRINT it!