Rush Available: Fast Promotional Items
Are you looking to get your hands on some branded merchandise and fast? Promotional items from rushIMPRINT are always imprinted and embroidered with speed in mind, but our "Rush Available" items come with an option for two or even one day production. For these quick turnaround promotional items, our team will prep your entire order in a one or two days then pack the items up for delivery.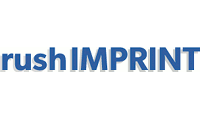 Loading...
Fast Promotional Products

All of our "Rush Available" products feature an option for sped-up production. Most of the time, this means that our team will be able to imprint your custom gear and prepare it for shipping in a single business day. When you pick your favorite fast promotional item from the list, you'll be given an option for "1 Day Production" at the bottom of the product page. Feel free to compare delivery times to see if you're still interested in those particular quick turnaround promotional items.

A Wide Variety of Promotional Items

At rushIMPRINT, we try to keep a robust selection of quickly shippable promotional items. You'll often find a variety of customizable bags that can be made with a quick turnaround. Promotional items like custom mugs and custom water bottles are also featured frequently as "Rush Available" items. Be sure to check in frequently to see if any items have been added to the list.

The Benefit of Branded Gear

Many of the fast promotional items at rushIMPRINT are inexpensive when ordered in bulk, so they make great giveaway items at trade shows and conventions. Handing off something as simple as a custom stress ball with your brand name and logo will leave a lasting impression on just about any onlooker, so it's worthwhile to have some sort of small gift at your booth. If you need some branded merchandise delivered quickly, be sure to browse our "Rush Available" quick turnaround promotional items.

Shop with rushIMPRINT

Just about any business will benefit when they promote their company with branded merchandise, and we're here to help you achieve just that. rushIMPRINT is a family owned company that understands how important brand promotion can be for businesses, so we're always happy to address any concerns you may have about your order. If you have any questions, feel free to contact our team.