Email Us
info@rushimprint.com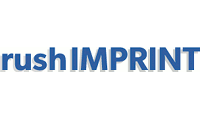 Loading...
>

>
Custom Imprinted Promotional Headwear
What better way to highlight your business and services than with custom hats proudly worn by satisfied customers and happy employees? Promotional hats embroidered with your company\'s logo and given to visitors, new customers, exemplary employees and trade show attendees or daily office visitor\'s work as a walking advertisement and billboard for your company. Offered as a congratulations reward for employees, it is proudly worn as a job well done and displayed daily to friends and family. Given to new customers it is a sincere thank you offering functionality and quality, reflecting you professionally while advertising to potential customers and clients. Choose from choices such as camouflage hats for the outdoorsman in your business, distressed military hats for a fun look or a 6 panel fitted hat, which is appropriate for any company or service, to have promotional hats that display your logo, offer contact and website information and highlight the importance of your customers.
Offering top name brands such as Nike, New Era and Distinct Threads, these quality custom hats are imprinted or embroidered with your company\'s brand, are affordably priced starting at just $2.69 and come in a wide range of colors to fit any business need. Easily sized to fit these hats are perfect for the smallest to the largest individual, giving you maximum exposure for a minimum of cost. Knit hats for winter are another popular choice and can also be customized with your company information and logo.
When you choose the right kind of hat to put your logo on, consider the event. A visor is great for a golf outing, but a knit cap is a nice seasonal gift for the Fall or Winter. Custom fitted hats show that you\'ve been thoughtful, while a one-size-fits-all hat is a safe way to buy in bulk and please everyone.