Custom Logo Hats
Custom logo hats are a great way to highlight your business and services with the help of satisfied customers and loyal employees. Anyone that proudly wears your custom branded hats will practically serve as a walking billboard for your company or message. All of our custom embroidered hats come with customization options that will help your supporters stand out.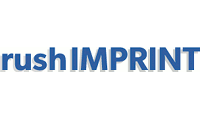 Loading...
Showcase Your Brand with Custom Hats

A custom hat with your company logo can be worn to just about any outdoor or casual event, and will promote your brand the entire time. Give away custom branded hats to new customers as a sign-up gift, or hand them out to employees to reflect a professional look while advertising your brand to potential customers and clients.

 




Multiple Hat Styles Available

Our amazing selection of custom logo hats is sure to be the best item for your conference or handout needs! You can put your logo on caps, visors and beanies while choosing from a wide variety of color options. Almost all of our custom branded caps are either adjustable or come in multiple sizes, so you'll be able to accommodate lots of people at once.

 

Choose From a Variety of Merchandise Options

Boost your branding by pairing your embroidered hats with other custom branded gear. Some of our other merchandise options include:

When you shop rushIMPRINT, you'll get your order fast even if you waited until the last minute. Upload your logo and place your order today, or contact us to get started.
Caps and Hats FAQ
How much does it cost to make custom hats at rushIMPRINT?
When you order embroidered hats from rushIMPRINT, you'll be getting a premium product at a price you'll love. When you order in bulk, you'll find baseball caps, winter hats, visors and more all under the $5 price range. Remember that ordering more units will reduce the price per unit.
What parts of the embroidered hats can you customize?
rushIMPRINT offers over 100 varieties of custom logo hats, each with their own unique designs. Each branded hat offers its own unique array of colors allowing you to create a custom hat that suits your brand.
When I order custom hats from rushIMPRINT, what sizes do they come in?
When shopping for a custom branded hat or cap at rushIMPRINT, you'll see that most are one-size-fits-all. Most of our baseball caps come with adjustable straps on the back to allow for adjustment on the fly. Additionally, our custom beanie caps will fit any size head.
How long will it take to receive my custom logo hats after I place my order?
When you place an order with custom embroidered hats from rushIMPRINT, our team will get started right away. Once we receive your specifications, it takes our team up to 15 business days to prepare your hats for shipping.
How many custom branded hats can I order at once?
All of our custom logo hats come with a minimum order size, many allowing you to order as few as 6. When you prepare your order, you'll be able to input the exact number of hats you'd like to purchase. Be sure to check out each hat's price slider, to see how our hats lower in price as you purchase more in bulk!
What brands of custom logo hats are available at rushIMPRINT?