Email Us
info@rushimprint.com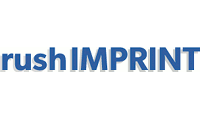 Loading...
>

>

>
Custom Personalized Duffel Bags
Always useful and fun, promotional duffel bags are a great way to promote your business to current customers as well as bring in future customers. Imprinted with your custom logo or brand, they act as a walking advertisement for your company and services offering contact information and the always important name recognition wherever they are used. A custom duffel bag shows excellent taste and is a great way to maximize your advertising dollars.
With prices starting as low as $5.58 each and name brands such as Shockwave, Boomerang, Slazenger and Excel finding the right duffel bag to represent your company with quality and workmanship is a snap and will satisfy the most discriminating business owner. These bags are a daily reminder of quality and service for your customers and a useful addition to their day. Regardless of how they are utilized in a customer's day, the sturdy design, strong zipper and roomy pockets are sure to make them a favorite.
Choosing the right promotional duffel bags for your company is easy and fast. The wide variety of styles and colors makes finding the perfect custom duffel bag for your company convenient and time efficient. Imprinted with your company logo or design makes them stand out in a crowd and this will allow the custom duffel bag you choose the ability to promote your business for years to come.