Custom Tools
Custom measuring tape, flashlights, and carabiners are just a few of the branded tools you'll be able to design at rushIMPRINT. Our collection of around-the-house tools are great for new homeowners and anyone that wants to be handy. Be sure to check out our selection and start your order online today.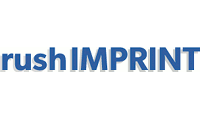 Loading...
Professional and Memorable

Selling and giving away personalized tools adds a touch of professionalism to your brand. The use of high-quality products shows that you've invested time and effort to connect with potential customers. Plus, multipurpose tools like these can linger in the minds of tradeshow attendees and customers long after you've parted ways. This can lead to post-event inquiries and repeat customers.




Branded Tools Get Constant Use

The main benefit of distributing custom tools to your customers is that they'll see your name every time that they pull them out. Whether they're tightening a screw, taking measurements, or using their custom flashlights during a power outage, your brand will be at their side the entire time.

 

Equip Your Employees

Whether or not you run a business that requires tools for your employees to function, it still may be a good idea to get a few items for your team. Custom tools with your company's branding can create a sense of unity and team identity among employees. It instills a feeling of belonging and pride in being a part of your organization. Plus, everyone needs a flashlight every once in a while!




The rushIMPRINT Guarantee

The professionals at our business make it our top priority to deliver branded merchandising that you'll be proud of. If you're unsure about your design, our team can help you make a logo or graphic that fits your brand at no extra charge. We usually send proofs of your newly branded tools in a matter of hours after connecting. Contact us today when you're ready to get started!