Custom Tech Accessories
Gear up with custom electronics for your computer and around the office. When you design custom tech at rushIMPRINT, you'll be able to make your own custom mice, mouse pads, webcams, webcam covers, USB hubs, and more. These branded computer accessories are must-haves for companies that need to equip an office full of employees with computer equipment. Start shopping for custom branded tech gear in bulk today.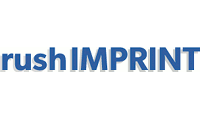 Loading...
In the Office and Around the House

Custom electronics accessories are great gifts to give to your employees to use around the office. An office full of branded computer accessories elicits a sense of unity within your team and to any office visitors. You can also use personalized electronics as prizes in company competitions to boost morale and motivation.Anyone that takes their custom computer accessories home can also show them off to friends and family.




Custom Tech Accessories at Events

Low price custom branded tech gear is an easy way to push your company into the conversation. You can create branded computer accessories in bulk at rushIMPRINT and hand them out at trade shows and other public events. Handing out custom electronics and computer accessories help you leave a lasting impression on potential new customers.

 

Branded Tech Accessories for Privacy

If you'd like to stay anonymous while working at your computer, you can design custom webcam covers. These tech accessories are designed to cover the built-in cameras on laptops, tablets, smartphones, and other electronic devices, ultimately blocking unauthorized access to their device's camera. rushIMPRINT offers several designs that you can customize and order in bulk. Try including these custom computer accessories as part of a product bundle or a larger giveaway.




Quality Imprints & Great Prices

One of the perks of working with rushIMPRINT is that we'll try to match or beat the prices of our competitors when you find a similar product online. We're so confident that you'll love your order that we have a satisfaction guarantee, or your money back. Contact our team to learn more.