Personalized Glasses
Custom glassware is the perfect addition to any corporate event. Leave a lasting impression with custom high-quality glassware that has your company's name and logo. If you're using your glassware for an event, it serves a triple purpose: functionality, decor and a thoughtful gift!
Your branded glassware will obviously be used to enjoy drinks, but it's also a great event decoration! Your guests will see that you put a lot of thought and effort into the success of your event. Something that is as simple as a branded glass can make a big difference in the appearance of your brand.
After all the fun festivities, you can send your guests home with a personal touch. Gift them with custom glassware! Allow your guests to take home their glasses and enjoy that a small piece of your company will now be in dozens of homes for years to come.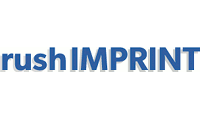 Loading...
Fast Turnaround

We can get your order to you within a business day. Contact us and let us know you're in a rush and we'll rushIMPRINT it!

We will get your order to you quickly and in the most cost-effective way.

 

Satisfaction Guaranteed

At rushIMPRINT, your satisfaction is 100% guaranteed. If your order does not arrive exactly the way you approved it, we will give you a full refund or store credit!

More Gifts

If you're ordering custom glassware as a gift, there are many other items that you can pair it with. Create an affordable gift basket for your employees, event guests and customers with t-shirts, writing tools and snacks!

 

Reputation For Good Service

Read the stories of our satisfied customers on Trustpilot! We are a family-owned business and take customer service very seriously. No matter which one of our services you use, your care is our top priority!
Glassware FAQ
What kinds of custom glassware are available at rushIMPRINT?
We offer a wide range of custom drinking glasses for you to choose from. Some of our most popular varieties include custom shot glasses, custom wine glasses, and custom pilsner glasses. For each type of glass, you will find a multitude of shapes, sizes, and colors to help you further customize them, in addition to your logo or design.
Is there a proper way to store glassware?
Yes. Once you're done using your custom glasses for the day, make sure they're completely clean and dry to prevent stains. Try to store your personalized glasses in a cool, dry area, away from direct sunlight. For long-term storage, consider using a piece of fabric to cover the glassware, protecting it from dust and debris.
How can I customize my glassware?
For every type of personalized glass available at rushIMPRINT, you'll be able to choose from multiple products in different sizes, shapes, and colors. Some of the decisions you'll be able to make are choosing between round and square shot glasses, stemmed or stemless wine glasses, and clear or frosted glass mugs.
What can I have printed onto the custom glassware?
Your personalized glasses can feature just about any design that fits in the designated area on the drinkware. Oftentimes, company logos or slogans are added to custom drinking glasses to help promote the brand. However, you can also add a family photo, congratulatory quote, or any other graphic as well.
Is custom glassware dishwasher safe?
Many of the personalized glasses that you can get at rushIMPRINT are dishwasher safe. However, others will be distinguished with the note, "Hand wash recommended" in their description. This will help maintain their appearance and longevity.