Custom Chocolate
Custom chocolate bars and candies are the perfect gift for your most loyal customers and clients around the time of the holidays. Our team at rushIMPRINT offers dozens of promotional chocolates that you can customize with your brand name or logo. Order custom chocolate in bulk and you'll be able to surprise all of your family, friends, and colleagues with a tasty treat.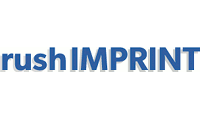 Loading...
A Variety of Treats & Flavors

rushIMPRINT offers several custom chocolate gifts with different flavors and fillings for you to try. Our popular tins, for example, can be filled with cookies & cream, peppermint, pretzel toffee or almond chocolate pieces. We also offer individually wrapped chocolates, like truffle pops, chocolate kisses, and chocolate coins. With dozens of unique custom chocolate gifts available in bulk, you're sure to find one that will be a crowd pleaser.




Perfect Seasonal Gifts

If you want to stand out with your Christmas gift, consider giving away personalized chocolate candies. Custom chocolates can be a unique choice compared to more common holiday presents. Personalized chocolates can be an especially wonderful holiday gift when prepared in a beautifully wrapped box or tin. Be sure to consider who you're shopping before you choose which custom chocolate gift to buy.

 

Treats Around the Office

rushIMPRINT offers several branded chocolate options that are small and shareable. These make for great treats to have around the office for your guests and coworkers. You can design your own custom chocolate squares, chocolate coins, or even chocolate hearts. Having individually wrapped candies around the office is a great way to boost company morale and appear more inviting when having guests.




Great Products at rushIMPRINT

At rushIMPRINT, our goal is your success. We'll go out of our way to provide the best possible customer service. From when you place your order to when your promotional chocolates arrive at your doorstep, you'll have our team of professionals at your side. Contact us today to learn more about any specific products or to work with our design experts for art proofs.