Custom Towels
Custom towels can be used every day, so they're great to have handy. Personalized beach towels, custom rally towels and personalized golf towels have countless applications.. Now, you can strut your brand with custom printed towels from rushIMPRINT. A whole selection of great products, from awesomely XXL beach towels to compact towels with cases, means you have a huge variety of personalized towels to choose from!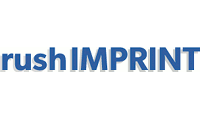 Loading...
Make Your Event Personal

Networking is easy with personalized towels printed with your brand's logo. Are you a fitness enthusiast? Maybe you run a yoga studio or gym? Want to host an outdoor team-building exercise? Explore dozens of varieties of custom rally towels!

Host a Memorable Event

rushIMPRINT's custom printed towels are a great and personalized way to show off your company's brand, logo, or promotion. Distributing custom towels from rushIMPRINT will leave a lasting impression and keep your brand fresh in the minds of your clients.

We Make Choosing Easy

Choosing from an amazing selection, you can build an entire stock of custom printed towels for every situation. Customize beach towels, golf towels and rally towels for all of your outdoor activities!

Work With Us!

Want to create a unique and awesome set of personalized towels? Work with our team and find the best way to brand your custom items!
Find the perfect fit for your bulk custom items: with personalized towels, beach balls and beyond, we have you covered at rushIMPRINT. Call or contact us via email to help find your perfect design! Ready to go? You can also upload your design and order custom printed towels online right away. Why wait? rushIMPRINT it!
Towels FAQ
What varieties of custom towels are available at rushIMPRINT?
Our team offers dozens of custom towels, each of which has a different size or style from the last. Personalized beach towels are great for outdoor activities at the beach or at the pool. Custom golf towels and rally towels, on the other hand, are much smaller and are better suited to cool you off after a bike ride or a visit to the gym.
What sizes of custom towels are available?
Custom towels from rushIMPRINT come in a range of sizes. Personalized beach towels can be up to five of six feet in length, while our custom golf towels and rally towels are about one or two square feet in length. Each of our custom towels lists its dimensions in its description.
How can I customize my towels at rushIMPRINT?
Almost all of our towels allow you to pick from your choice of color (sometimes over a dozen to choose from!) when you're ready for checkout. Also keep in mind that when you upload your logo or design, you'll be able to choose your preferred imprinting color to complement your towel color.
How much does it cost to order custom towels from rushIMPRINT?
Custom towels come in dozens of sizes, each of which has a relevant priceline. Many of our custom sports towels are smaller in nature and are less than $2 each. Our larger beach towels, on the other hand, range anywhere from $10 to $20, based on sizes and materials. Keep in mind that ordering more custom towels in bulk will usually reduce the price per unit.
How will a custom towel improve my marketing efforts?
When you hand out personalized beach towels, rally towels or sports towels, people will use them while they're out and about, showing off your company's likeness to all. On the golf course, at the swimming pool, on the beach; onlookers will see your logoed towels everywhere.
What colors of custom towels can I shop for at rushIMPRINT?
Our team offers personalized towels in dozens of different colors and styles. Once you decide on a towel to customize, you'll be prompted to pick which color you'd like to order. Some towels have over a dozen color variations to choose from and 20+ colors to imprint with.