Desk Accessories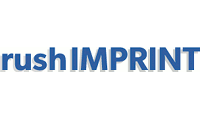 Loading...
Custom Personalized Desk Accessories
On every desk in almost every office that you walk into, it is not unusual to find a desk set placed somewhere on the furnishing. No matter what style from the simplest and least expensive to the more classic that is costly, the accessory is there giving the desk an organized look. The holders are designed for pens, pencils, stationery, scissors, and other office supplies that are needed.
Custom desk sets and personalized desk sets comes in many different styles, colors, designs, and different accessories. Commonly included in the grouping are a pencil cup, business card holder, letter holder, letter opener, letter tray, desk pad, pen tray, paper rack, and a memo holder.
Types of desk sets include leather, synthetic leather, brown and black oak wood, bronze, mesh and combination wood/leather. You determine the number of pieces that you want in the set. They are featured in one-piece, five-piece, 6-piece, 7-piece, 9-piece, and 10-piece. Colors include brown, black, wood grain finishes in oak and walnut. Some brand names featured are Tiffany, Dacasso, Executive, Goldia, Quality Gold, and Bey-Berk.
No one is exempted from the use of desk sets including young people. On the brighter and trendy side, sets are multi-colored in polka dot print, paisley print, daisy print, stripe, plaid, and zebra prints. Colors are combination white/hot pink, white/green, blue/white, pink/white, orange, white, and black/red/green/orange/white. Sets comes in a 3-piece including blotter, pencil cup, and letter holder.
Desk sets are widely used in an array of choices that covers any need. From the executive's office to the work-at-home entrepreneur to the kids' room, there are no boundaries when it comes to distribution and demand of custom desk sets or personalized desk sets.