Custom Chargers
Custom phone chargers are great corporate gifts that just about everyone in the country would be happy to receive. rushIMPRINT offers a multitude of custom chargers and phone charging accessories, including custom wireless charging pads, custom charging cords, and more. Create a design with your logo or slogan to start promoting your business today.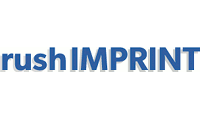 Loading...



Custom Charging Pads

The easiest way to power up your device is with a custom wireless charging pad. You won't need to plug your phone in at all! Simply lay your device on top of your personalized charger and its battery will start recharging automatically. Many of our personalized fast wireless charging pads can fully power your device in a matter of hours.




Custom Chargers with No Minimums

Some of our custom charging docks allow for orders with only one charger. Ordering a single custom branded wireless charger will allow you to completely personalize it for whomever you plan to gift it to. Add a family photo, a funny image, or your own personal design to a custom phone charger and the recipient will have a one-of-a-kind gift that they'll cherish forever.

 

Custom Chargers for Employees & the Office

Decorate your company's office with custom charging cords and custom charging docks with your logo. In addition to boosting your brand visibility, custom phone chargers can bring a sense of unity and belonging among employees. When employees use items that represent the company, it can help cultivate a positive company culture and enhance team spirit. Additionally, offering custom wireless chargers with your logo as rewards or incentives can boost employee motivation and engagement.




Marketing with rushIMPRINT

Branded merchandise can be gifted to customers, clients, partners, or suppliers to strengthen business relationships and show your appreciation. But the true benefit of distributing custom chargers and the like is the added engagement you may see. As your branded merchandise makes its rounds, more and more people will look to your brand as a trusted name in the field. Contact us to find out how custom phone chargers can keep your business connected.