Personalized Business Card Case
A personalized business card case is a must! You never know when you're going to run into your next customer or a big investor. Make a statement with a custom business card wallet. Choose from our selection of colors and add your logo or any design you like. Take it everywhere you go and show people how much you care about your brand.
Walk with confidence knowing that regardless of a physical business location, a website, booming social media or anything else - you can advertise your business on the go and on the spot with a personalized business card case! Your next wholesale customer may be ahead of you in line at the coffee shop or in the same aisle as you at the grocery store. Increase brand awareness with ease everywhere you go!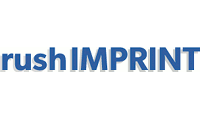 Loading...

Loading...
Artwork At No Cost

If you're not sure what artwork to place on your personalized business card case, there's no need to worry.

Our team of highly skilled graphic artists will create the perfect piece for your custom business card wallet for free!

 

We're Family Owned

Because we're a family-owned business, we know how stressful it can be to operate a company.

Our passion is to help you promote your business with ease, by providing you with high-quality promotional products at fast speeds.

Unique Ways to Promote Your Business

Traditional business cards are a great way to promote your business, but maybe you're looking for something more unique.

You can promote your business with edible business cards, magnetic business cards or luggage tags!

 

International Shipping Available

We ship worldwide! If you are located in South America, Europe, the Caribbean or anywhere else in the world, we can ship your order directly to you.

We always provide our customers with the best and most cost-effective shipping options. Contact us today!