Clipboards & Jotters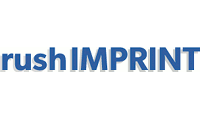 Loading...
Custom Personalized Clipboards & Jotters
Classy-looking and businesslike promotional clipboards and jotters with your logo will make a great practical gift that builds your brand name fidelity daily! We guarantee up to 1-day turnaround on all custom clipboards and jotters you see below. If you have any questions about our imprinted clipboards, promotional jotters or about our ordering process, please call our sales department at 1-866-277-RUSH (7874).