Custom Coasters
Custom drink coasters are a great way to promote your brand or show off your favorite design to your friends. rushIMPRINT offers a selection of drink coaster sets that showcase all kinds of shapes, sizes, and colors. You can make your own custom coasters in bulk to hand out at events or accommodate your bar and restaurant guests. Make your own coasters on our website today.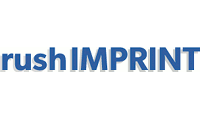 Loading...
Order Custom Coasters in Bulk

One of the benefits of ordering custom coasters to promote your business is that they're so inexpensive. While we do have a few styles that are more durable and reusable, we also offer a few options for one-time-use paper coasters. Consider ordering custom bar coasters in bulk, which are inexpensive and easy to give away.




Custom Bar Coasters

If you're planning to open your own bar or restaurant, a set of personalized coasters is a must. Custom bar coasters are a low cost investment that allow you to promote your business to friends, family, and patrons that visit your establishment. Some people will take home their paper coasters when they leave a bar or restaurant, potentially showing off your branded products to others.

 

Types of Coasters

At rushIMPRINT, our selection of custom drink coasters features dozens of designs that are suitable for all kinds of businesses. When you place an order, you'll be able to choose from custom paper coasters, custom wood coasters, custom cork coasters, and even custom stone coasters. You can even choose from different shaped coasters to suit your preferences. Some of these coasters are available for less than a dollar each, so be sure to check them all out.




Tons of Great Products at rushIMPRINT

In addition to our custom coasters, we offer thousands of other items that can be used to promote your business or surprise your friends. Why not create some custom clothes? We offer all kinds of branded apparel that you can design however you choose. Want to surprise someone with a tasty treat? Consider sending some custom foods and candies. Whatever you're looking for, we've got you covered at rushIMPRINT.