Shop Custom Cowbells
Made for getting the attention of large groups of people or making tons of noise at a sporting event, the custom cowbells at rushIMPRINT give you thechance to share your business name and logo in the perfect way. Promote team pride, get wild at concerts and celebrate other festival events with a personalized cowbell! Give away an item that makes sure your name will always ring a bell.
Email Us
info@rushimprint.com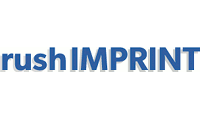 Loading...
Prepare for Trade Shows & More!

Trade shows, promo events and corporate parties all need customized items that really stand out. Prepare for your next show with custom cowbells for potential customers stopping by your booth or office.

Our selection of personalized cowbells includes a variety of shapes, colors, sizes and pricing for your convenience. Make every aspect of these cowbells yours today!

High-Quality Products

Customizing a product at rushIMPRINT is easy, and you get the added value of a truly durable final product that will last for years. What good is a promo item if it breaks right away or the logo fades too quickly?

Our cowbells are made with premium quality metal and coated so they won't rust and the color won't wane. Shop our selection for top quality now!

We Do Your Art!

If you already have a logo ready to go, that's great! But you don't have to have a ready-made design to work with our team. We have an in-house digital design team that can take your vision and transform it into reality, even on a custom cowbell! Reach out to us today to discuss your artwork.

Working with rushIMPRINT

By choosing our team, you get more than just great promo products and top of the line artwork - we also provide gift packaging, kitting, fulfillment and even 24-hour rush services for those who need them. Enjoy our service guarantee when you work with rushIMPRINT today.