Easily Present Custom Engraved Crystal Awards
Custom Crystal Awards
Whether it's when you're working, studying at school, doing philanthropy or practicing your hobbies, everybody likes to feel a sense of achievement. Help them get it by presenting them with a gorgeous engraved crystal award. Other
office gifts
are nice, but these awards are classy, customizable for your company, and show your appreciation for the recipient's skills and hard work. And since you can order as few as one of each, you can personalize the award for each specific recipient. Shop the collection of custom crystal awards at rushIMPRINT today!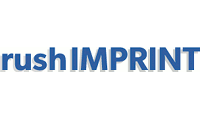 Loading...
The Full Appreciation Package

Custom engraved crystal awards are the perfect thing to have on your desk. They're proof that someone noticed your work and that you stand out. But you can only show off your company pride when someone walks by your desk.

So consider expanding the gift. In addition to a custom crystal award, include a custom hat or jacket to wear outside, or wrapped candies to enjoy and share. Your recipients will love the recognition, and you'll continue to promote your brand at the same time.

rushIMPRINT Is #1

As a small, family-owned company, we understand the power of the personal touch at rushIMPRINT. That's why we always strive to get every detail of your order just right.

When you order from rushIMPRINT, we send you a free art proof of your order within hours. We can turn most orders around in 1-3 days. We have a satisfaction guarantee on your order - if it's not exactly the way you approved it, we'll replace or refund it. And if you have any questions, don't hesitate to contact our top-notch customer service team.