Desk Calendars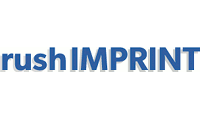 Loading...
Custom Personalized Desk Calendars
One of the most effective marketing strategies utilized by companies in today's society is the use of promotional products, especially promotional desk calendars. Just like all other promotional products, these types of calendars help promote a business and increase brand awareness. Other benefits of promotional desk calendars are listed below:
Since calendars are used on an international and year-round basis, custom desk calendars are extremely effective marketing tools. The actual calendars themselves help people stay organized because it helps them keep appointments, pay bills, and more. What is even more advantageous about promotional calendars is every time a person looks at it, they are then reminded about the business being promoted.
There are many different types of custom designs that can be printed upon promotional calendars. It does not matter what type of marketing campaign a business is running, a custom promotional desk calendar can fit into the theme.
These types of calendars are also very cost-effective. There is no reason for a person to throw a calendar away until the end of the year is over with, making it an item that will last for a long time. Since calendars are used on a daily basis, custom desk calendars are actually an everyday reference tool that a target market views.
Everyone loves receiving a gift. Custom promotional calendars are great gifts to hand out while at the same time being an effective marketing tool. When handing out calendars as promotional gift items, both the consumer and the distributing company benefit.