Email Us
info@rushimprint.com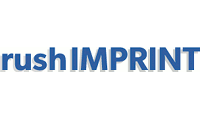 Loading...
>

>

>
Drawstring Bags
Value Custom Backpacks - Polyester Custom Drawstring Bags
Oriole Custom Drawstring Backpacks
Evergreen Custom Drawstring Bags
The Robin Drawstring Cinch Backpack
Large Oriole Drawstring Bag
Budget Custom Drawstring Backpack
Metallic Accent Drawstring Soprtspack
Custom Personalized Drawstring Bags
As a company owner, you probably have a lot of uses for personalized drawstring bags. You could have your employees use them to carry company materials or you could give them to your employees so that they will take them home and use them - thus spreading the word about your business. With the right types of graphics on the sides, these can be used as advertisements that travel around with the people who own them. Raising company awareness is something that you need to do if you are going to raise your sales numbers, and custom drawstring bags are a good way to do it. One thing to remember is that you want to choose graphics that will not be ruined when the bag is closed. Personalized drawstring bags, because of their very nature, tend to fold up and crease when the strings are pulled tight. You will want to choose graphics that will still be effective when this has happened. This may also mean placing these graphics a bit farther down on the bags so that they are still visible. Having custom drawstring bags printed is a good idea because of the abuse that these bags will take. You need to remember that people will not always be careful with them. They will throw them into the back seats of their cars and accidently drop them while riding their bikes. Having the graphics printed on the front or back will make sure that they do not come off.