Custom Vests
Shop from dozens of custom vests at rushIMPRINT. You'll be able to browse all kinds of vests that can be personalized to your liking. Add your logo, a quote, or an image that's important to you and you'll be able to show it off wherever you go.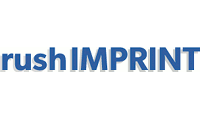 Loading...
Types of Custom Vests

At rushIMPRINT, we offer over two dozen different styles of custom vests. When you check out our vest collection, you'll see both men's and women's vests, each with their own set of customizations. You'll find custom fleece vests, heavier thermal vests, and even reflective safety vests for your workers to wear while on the job. We do vest printing on Port Authority, The North Face, and Eddie Bauer apparel.




Personalized Vests For the Whole Office

It goes without saying that all of our vests can be customized with your logo, but you can also list sizes for each unit you order. When you work with rushIMPRINT for vest printing in bulk, you'll be able to distinguish how many units you'd like in each size. All of our custom vests have a minimum order size requirement, but once that's met, you can adjust the number you'd like for each size.

 

Custom Vests to Change Your Look

Custom vests are great pieces of apparel for both professional and casual occasions. If the weather is a bit chilly, some of our custom fleece vests and thermal vests are great to have on hand. If you're at a trade show event, custom vests with your logo can be worn over a custom dress shirt for a mixed formal and casual look.




Join rushIMPRINT's Team

At rushIMPRINT, your success is our success. Our team is always trying to provide the highest level of customer service available, ensuring that you always receive your dream product. When you shop for custom vests or any other custom apparel on our website, you'll have a group of dedicated individuals at your disposal. Please contact our team if you have any questions or need help with art proofs for your new piece of custom gear.