Shop Custom Fanny Packs
At rushIMPRINT, we have a large selection of custom fanny pack colors, styles and materials. Whether you're looking for something small, convenient and fashionable or you want a durable, heavy-duty, utility piece, the collection at rushIMPRINT offers you the variety you need. Find the perfect waist pack or personalized bag here to promote your company's brand at your next corporate party or marketing event with high-quality printing.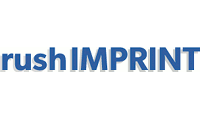 Loading...
Premium Custom Printed Fanny Packs

At rushIMPRINT, we offer a selection of top-quality fabrics, colors and printing processes that allow you to customize a durable fanny pack for your business. Our in-house embroidery and graphic design team sew and apply every element of your customization to ensure the longevity of your imprint. Hand these out to potential customers at events and watch as they wear your company logo with pride.

Explore fanny packs with multiple zippered pockets, water bottle slots and adjustable belts to make your fanny pack a fan favorite.

Why Choose a Personalized Fanny Pack?

Fanny packs are making a major comeback! They aren't just for tourists anymore. You can find fanny packs among avid hikers and outdoor adventurers, at parties and raves, and even for everyday wear. People are recognizing that fanny packs are fashionable and look great — providing your business a stylish, trendy promotional opportunity.

Choose the personalized fanny packs from rushIMPRINT and enjoy a durable product that will keep you on everybody's mind for years to come!

Why rushIMPRINT?

We don't just create high-quality promotional fanny packs! Enjoy a 100% free art service and fast turnaround times. Plus, with our Price Match Guarantee, you know you're getting the best deal every time. Discover our other popular promo items including:

Order Your Custom Fanny Packs Today

rushIMPRINT is excited to provide custom fanny packs in an extensive range of colors, so you can find the right color to match your brand and logo. Customization is key and we believe that our products can help you stand out!

Ready to promote your brand and grow your business? Start customizing today when you choose one of our base designs and upload your logo, company name, and other details.
Fanny Packs FAQ
What is another name for a fanny pack?
Custom fanny packs can be described by many names, such as belt bags and waist bags. All of these terms describe the same type of bag that's worn around the waist and allows for hands-free carrying of personal items. Custom fanny packs are commonly used during outdoor activities, travel, or casual outings.
How much can a custom fanny pack carry?
Unlike backpacks and tote bags, personalized fanny packs are usually chosen for their small size and flexibility, but some designs can carry more than others. Your branded fanny pack will usually be in the ballpark of about 1 foot wide and about 5 inches tall. Some of our packs come with additional pockets and zippers, allowing for even more capacity while on the go.
What kinds of colored fanny packs are available at rushIMPRINT?
Almost all of our customizable fanny packs come in multiple colors that you can explore before you check out. Choose from blacks and khakis as well as multi-colored varieties, depending on your chosen pack. Also, keep in mind that we offer over a dozen different colors for you to imprint your logo or design.
What should I put in my personalized fanny pack?
Fanny packs are great travel companions during a hike or day trip around the city. In addition to your wallet, keys, and phone, you can also add things like sunscreen and sunglass for a hot day. If you like to sketch or record your visit to a certain landmark, you can also put custom pens and notepads into your branded fanny pack. There's also plenty of room for small snacks, earphones, and more.
How much do custom fanny packs cost?
Our custom fanny packs are extremely affordable, mostly ranging from $3 to $10 each. We also offer a few promotional fanny packs that are a little more intricate in design and come with a higher price point. Feel free to learn more about each before deciding which is best for your brand.