Flashlights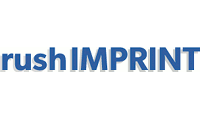 Loading...
Custom Personalized Flashlights
Our promotional flashlights are surely the best way to outshine the competition! Imprinted with your company logo or promotional message they make a perfect practical gift that builds your trademark daily. The large lanterns have plenty of space for your company logo, address or motto and even the smaller keychain flashlights have room for a printed company logo. Promotional LED flashlights have great battery life and a crisper light and are a popular choice when buying custom flashlights.
Mini flashlights and custom headlamps are a great idea for employees or as a tradeshow giveaway but might not reach the same audience as a product that has more exposure while traveling such as our promotional totes or custom company calendars. Keychain flashlights travel better, however, after being attached to a set of keys that are used regularly. People like these promotional flashlights particularly because they are useful and frequently used to look into a purse or under a car seat.
Order online or call one of our customer support specialists today at 1- 866-277-RUSH (7874).