Custom Full Zip Fleece
Shop custom fleece jackets to equip your entire office or family with matching full-zips. Personalized fleece jackets are great to wear while running errands, during a morning jog, or really any casual event. Start browsing rushIMPRINT's inventory today.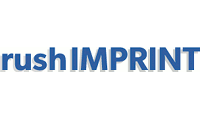 Loading...
Fleece Jackets for Everyone

rushIMPRINT offers dozens of custom fleece jackets for men and women of all ages. In addition to our unisex, custom full zip jackets, you'll also find dozens of women's jackets. Furthermore, each of our personalized fleece jackets comes in multiple sizes, so you'll be able to create custom jackets for young adults as well.




Bring Your Custom Fleece Jackets

Custom full zip jackets are high quality gifts that will rapidly promote your business as they're worn. If you give away fleece jackets at conventions and festivals, people will be thrilled to have such a great gift to take home and show off. With dozens of individuals promoting your brand free of charge, your jackets may practically pay for themselves.

 

Personalized Fleece Jackets for Employees

Boost company morale by giving away custom full zip jackets to all of your employees. It's always good to have more eyes on your branded merchandise, and employees like to be appreciated with great gifts. When your employees receive free merchandise, like jackets, custom mugs, or even branded duffel bags, it's a win-win situation.




rushIMPRINT For the Win

No matter how big or small your order is, our team will take pride in providing high quality customer service and support. Over the years, we've generated hundreds of reviews and achieved an "excellent" rating from Trustpilot. We plan to continue delivering the same level of high quality customer service for years to come. With our fast deliveries and same-day art proofs, we're confident that you'll see why we're the best. For any questions about your order, feel free to contact us today.