Custom Half-Zips
rushIMPRINT's collection of custom half-zip pullovers come in dozens of colors and styles at prices you'll love. Zippered pullovers are cozy pieces of apparel that will keep you warm during the fall and winter. Shop from our selection or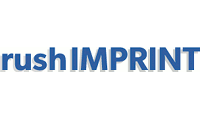 Loading...
Holiday Half-Zips

Stay warm and spread the holiday cheer with a customized half-zip sweatshirt with a logo or design of your choice. Whether it's a company party or a family gathering, it's fun to hand out custom half-zip sweatshirts to your friends and family. You can add a logo, holiday song lyrics, or any graphic that your loved ones will be excited to see.




Customize Your Zip-ups

At rushIMPRINT, our custom half-zip sweatshirts and fleece come with numerous customization options. Once you choose a jacket, you'll start by picking a color that fits your brand (or looks nice). Next you'll be able to designate where you'd like us to imprint your logo. This can be along the arm, on the back or somewhere on the chest. Remember that you can order your custom half-zips in multiple sizes to accommodate a large entire team.

 

Brands You Can Trust

If you're looking for custom half-zip pullovers from brands you can trust, look no further than rushIMPRINT. Our inventory features dozens of custom half-zips from brands like Port Authority, Eddie Bauer, and Nike. All of these branded sweatshirts can be personalized with the colors, sizes and designs of your choice.




rushIMPRINT's Difference

For orders both big and small, rushIMPRINT takes pride in delivering high quality customer service and support. Our team has accumulated hundreds of reviews and achieved an "excellent" rating from Trustpilot. We plan to continue delivering the same level of high quality customer service for years to come. With our fast deliveries and same-day art proofs, we're confident that you'll see why we're the best. If you have any questions about your custom half-zips, contact our team today.