Email Us
info@rushimprint.com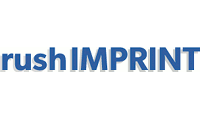 Loading...
>

>

>
Custom Personalized Keychain Lights
What better way to light up the way to your business than with a quality, affordable, custom keychain light? Stand out from the crowd with a functional keychain to shine a positive light on your business and remind clients with each use of your business and services. A promotional keychain light will light the way to return business by keeping your company as a bright point in your customer's day. They're really great as tradeshow giveaways — one of most popular promotional items for that occasion.
Starting as low as $0.75 each and with close to 200 different styles, it is easy to choose a custom keychain light for your customers. Providing safety and convenience in the dark to assist in all types of locks and keys, assisting with items lost between the car seats or in the bottom of a dark purse or even help with reading small print on restaurant menus where lighting and ambiance are important, the custom keychain light is a sure bet to win customers approval and make a professional impact that is not soon forgotten.
Whether you choose a style that is whimsical and fun such as a heart or apple, or practical and utilitarian (not to mention safety minded) like the whistle keychain light, the wide variety of choices, colors and designs are sure to be make finding a promotional keychain light to reflect your business easy and satisfying to even the most discerning entrepreneur.