Lanyards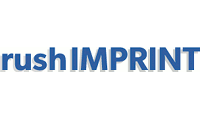 Loading...

Loading...
Custom Personalized Lanyards
Stylish promotional lanyards with your corporate logo will make a great conversation piece and a cool practical gift that will make your brand shine at any trade show or exhibition. Get a custom printed lanyard with your logo on the cotton piece that hangs around your neck. We feature promotional lanyards that can hold IDs, which makes them perfect for displaying a conference or tradeshow badge without clipping it to your shirt or pants.
Our variety of printed lanyards come in a variety of colors, widths and feature many different hooks. The zip-cord lanyard is a popular choice because it is less cumbersome than a wider, longer lanyard. You can have your company logo placed right onto the retractable base of the zip cord. These can keep your ID badges or security passes close your hip while having the ability to reach out quickly without taking up too much space.
Order online or call one of our customer support specialists today at 1- 866-277-RUSH (7874).