Latex Balloons
Choose rushIMPRINT for all your personalized latex balloons. We have a large selection to choose from so you can show off your branding and attract more customers to your showroom or event. Choose your custom latex balloons here today and we'll get them back to you in no time at all.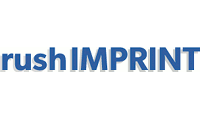 Loading...
Custom Latex Balloons that Generate Attention for Your Business
At rushIMPRINT, we have a large selection of customized latex balloons that you can use to promote your business in a very visible way. These latex balloons are large, colorful, and durable, ensuring they capture the attention of passersby and generate more impact for your business.
Huge Selection of Personalized Latex Balloons
We've got every color you need in a range of sizes from small to large. Choose from custom latex balloons measuring 9 inches up to 14 inches. In all cases, the logo is clearly displayed on the side to promote your business in style.
Why Order Custom Latex Balloons?
Latex balloons personalized with your logo are an easy way to promote your business. Highly visible, these balloons are commonly used by showrooms and real estate open days to generate excitement and add visual appeal.
Order Your Latex Balloons Here
Order your custom promotional latex balloons from rushIMPRINT today. We specialize in rush orders, so you won't have to wait around, and our prices are hard to beat. Enjoy promoting your business with shiny latex balloons!